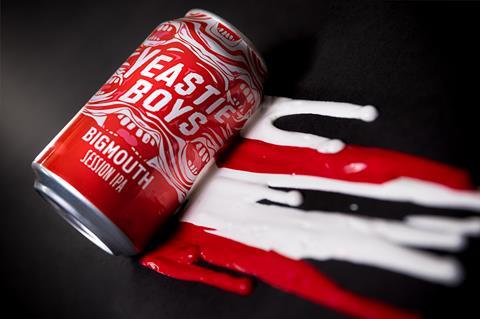 KBE Drinks has announced a new deal with the Yeastie Boys Brewing Company to become the exclusive UK distributor for its range of award-winning craft beers whilst also taking an equity stake in the business.
Yeastie Boys Brewing Company was founded in New Zealand thirteen years ago, and in 2015 started brewing in the UK.
KBE Drinks was set-up over thirty years ago to distribute Kingfisher to the UK and throughout Europe.
Initially, this partnership will look to capitalise on the current trend for flavourful yet easy-drinking lagers and pale ales from credible craft brewers. KBE Drinks will be focused on driving distribution for Big Mouth Session IPA and brand-new lager, Superfresh.
Chief operating officer of KBE Drinks Shaun Goode said: "Everyone is thrilled to be adding Yeastie Boys to the KBE Drinks family. In recent years, craft beer has continued its march into the mainstream and is now a must stock for any premium pub or bar. Combining Yeastie Boys great beers with our commercial reach should be a match made in heaven and I would encourage retailers to check out the range and stock up!"
Co-founder of Yeastie Boys Stu McKinlay added: "We're elated to be partnering up with KBE Drinks. They bring just the sort of market knowledge and expertise that we need to take Yeastie Boys to the next level, while allowing our small team to continue concentrating on brand, quality, and key relationships. We talked to several interested parties over the last couple of years and KBE stood head and shoulders above everyone else. There will be no stopping us now!"