Corona has created a limited edition four-pack to help fund beach cleaning projects across the UK.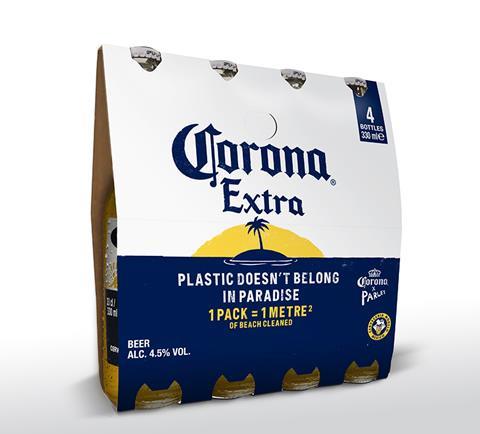 The introduction of the limited edition 'Protect Paradise Pack', which is designed to help save the oceans from marine plastic pollution, will see one square metre of local beach cleaned for every product purchased.
Corona marketing manager, Patricia Garcia, said: "We've taken time to ensure we are really committed to reducing the amount of plastic found not only on UK beaches but across the world. We believe by partnering with Parley for the Oceans we are in the best position to encourage consumers to make a difference and are providing retailers with the opportunity to stay abreast of consumer trends. These limited-edition packs allow consumers to make a difference and we expect them to be extremely popular over the summer months."
One million limited-edition packs will be rolled out across UK retailers and convenience stores between June and August, equating to approximately 68 clean beaches.