Mondelēz International is bringing back its Cadbury Bournville Old Jamaica dark chocolate Rum & Raisin bar this year, on a permanent basis.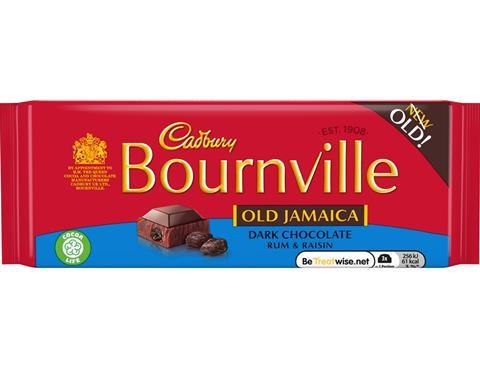 Old Jamaica was originally launched in 1970 and has made several appearances as a limited edition since then. It was relaunched as part of the CDM 'Classics' range in 1987 and again as part of the 'World of Chocolate' range in the mid-1990s. It was most recently on shelves 10 years ago, for one year.
Cadbury Bournville Old Jamaica will be available in 180g (RRP £2.04) and 100g (£1 pmp) tablets. Rum & raisin chocolate is now worth £11.5m and growing at 21% (Nielsen), according to Mondelēz International.
Cadbury Bournville Brand Manager at Mondelēz International, Bethany Wenn, said: "The return of Cadbury Bournville Old Jamaica taps into incredible demand from a range of consumers looking for this type of bar.
"Loyal fans of Old Jamaica have been petitioning for the return of the bar on Facebook groups, so we know there is a loyal audience who want to see the brand back again."