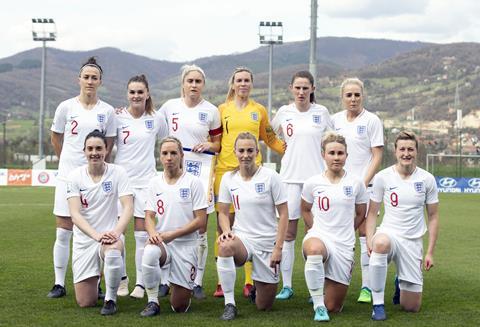 Budweiser has announced a new sponsorship, becoming the Official Partner and the Official Beer of the England Women's Football Team.
The partnership, which will see the company sponsor the Lionesses for the FIFA Women's World Cup 2019 in France, aims to help drive change in women's football.
AB InBev president, Paula Lindenberg, explained: "We believe that football is more than just a game – it's a huge part of our culture, and one of the best ways to bring people together, which is why Budweiser and football share a natural affinity.
"We believe that our value match the Lionesses' perfectly – we champion passion and ambition – qualities that the England Women's team display every time they step on the pitch. You only need to look at their winning performance in the SheBelieves Cup to see that this year is going to be epic for the team. We ultimately want the country to raise a glass and get behind them."