Budweiser is kicking off two multi-year partnerships which will see the brand become an official partner of top international football leagues: the Premier League and LaLiga.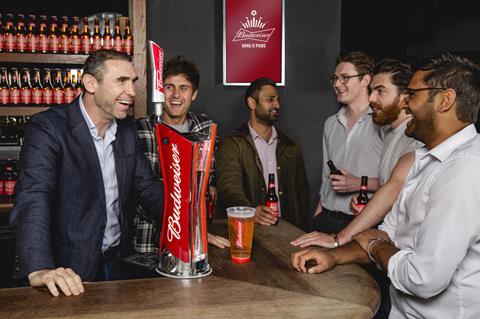 The new partnerships, which will be activated across five continents and in more than 20 countries, will attempt to create opportunities for fans to celebrate their favourite players both on and off the pitch.
The campaign will include exclusive viewing parties for fans and limited-edition packaging across the brand's range of alcohol beverages.
Budweiser Brewing Group chief marketing officer, Pedro Earp, said: "These partnerships will allow us to further connect with key consumers and football fans across the globe. We are passionate about football, and so are our consumers, so we couldn't be prouder to celebrate the sport, the players, and most importantly, the fans."
Matt Leadbeater, marketing manager of Budweiser UK, added: "To us, football is more than just a game - it's a chance for fans across the world to come together and celebrate, which is why we're so excited to further our football legacy through our sponsorship with the English Premier League and Spanish LaLiga."
The partnerships will officailly launch at the start of August and will include a new TV advert, out-of-home campaign and new packaging design.