Bahlsen is relaunching its Messino biscuits with a new brand name and updated packaging.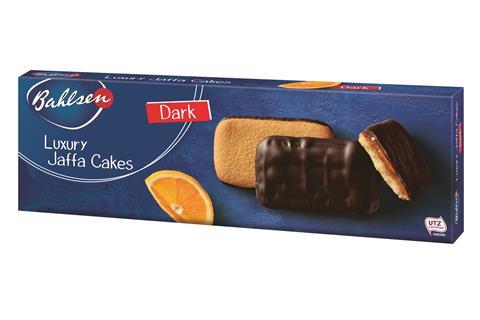 The new product name, Luxury Jaffa Cakes, is designed to help UK shoppers recognise what is inside the product and emphasise the taste credentials of the Bahlsen offering.
The updated biscuits consist of a light sponge biscuit with a layer of Italian Messino orange jelly and dark chocolate topping. Designed for sharing occasions with friends, the treats are sold in 125g boxes with an rrp of £1.25 each (available to independent retailers via the wholesale channel).
Julien Lacrampe, trade marketing manager at Bahlsen, said: "With the increased growth in the special treats category, we felt the time was right to enhance luxury jaffa cakes with a new brand name that will help shoppers understand the product more. The new brand name will also help to drive trial among new shoppers bringing further growth to the sector. We look forward to rolling out the rest of the range in new packaging and providing further impetus for retailers to keep a well-stocked shelf of Bahlsen biscuits."