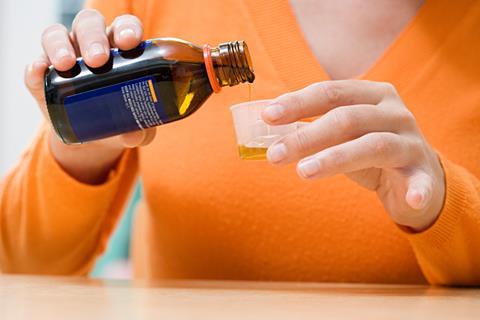 1. OTC Medicines are worth over £90m within the independent channel
OTC Medicines sales total £92.2m, growing at +0.9% year-on-year (Nielsen: Independents - OTC Meds, Value Sales, MAT: 01.08.2020).
"The largest categories are Adult Pain, Digestive Health and Cold & Flu," says Matt Stanton, head of category & insight at healthcare distributor DCS Group. "In independent convenience, the highest growth levels over the past 12 months have come from Kid's Medicine, Allergy and Adult Pain."
Surrey-based retailer Dean Holborn, who owns two stores in Redhill, reports healthy OTC meds sales. "It's strong," he says. "We sell Spar-branded ibuprofen and paracetamol. They're our bestsellers, closely followed by Nurofen. Coming into flu season, Beechams is a good seller."
2. Panic buying saw painkiller sales rocket 300% in March
"To say it has been an unusual time understates the seismic changes seen as a result of COVID-19," says Tom Marriage, Bayer consumer health/ head of insights & analytics. "To translate into numbers: we saw a spike in the majority of categories during March, with pain relief reaching 300+% vs the same week in 2019 [IRI].
"We saw a huge spike in demand from our Convenience customers, based on the surge in demand in store. We doubled our year-on-year volume into the trade over March-April 2020 and this drove a 33% value increase in total Convenience OTC in the 12 weeks to 18th April 2020."
Stanton claims that panic buying caused stock shortages during the national lockdown, but that these have largely recovered. "Adult Pain products such as paracetamol and Kid's Pain products such as Calpol were stockpiled by customers at the beginning of the pandemic, causing stocks to be depleted and sales to be higher than usual," he says. "Despite fears of further restrictions, availability and stock levels of such products appear to be in good supply. Going into the winter retailers should ensure they have sufficient stocks in key lines, such as Calpol Sugar Free Infant Suspension (100ml) and Calpol 6+ Suspension (80ml), along with a range of branded and tertiary paracetamol and ibuprofen products such as Nurofen, Anadin and Panadol. It is important to display both adult and kids medicines together as shoppers buying for their family are +152% more valuable than average."
Dean was blown away by the demand. "It was crazy," he says. "We had to limit what we sold. People were stockpiling Calpol because they were worried they wouldn't have enough for their kids. If people think there's a shortage they'll buy three. We just asked people to be sensible."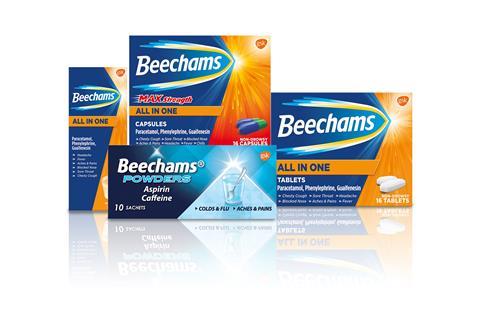 3. Cold and flu is a major opportunity as self-treatment trend grows
Four in ten people weren't seeking help from their GP because they were afraid to be a burden on the NHS during the pandemic, according to polling by NHS England.
"With the NHS continuing to face overwhelming pressure and with GP's deprescribing cold medication, we're expecting the impulse channel to be an important provider of OTC cold and flu treatments," says Paul Trethewy, controller for wholesale and convenience at GSK. "Many shoppers are increasingly looking to self-treat their cold and flu symptoms, so its important retailers are aware of which sectors within the OTC and winter remedies category are thriving, to help equip their stores with the most lucrative sales opportunities.
"With the multi-symptom sector seeing the highest rate of holding shoppers in the cold and flu category [Kantar Cold & Flu 24we 23 February 2020] and the sore throat sector seeing the fastest growth [ibid], it's important retailers are equipped to match this supply level, ensuring their store is stocked with recognisable brands that consumers will gravitate towards." He claims that Beechams All-In-One Max Strength Capsules saw an +87.3% influx in value sales leading up to and during the COVID lockdown [Nielsen w/e 22nd Feb- w/e 18th April].
Dean's customers are already stocking up their medicine cabinets in order to stave off winter nasties. "It's coming into flu season and the last thing you want is a cold as everyone will think you've got covid!" he says. "You don't want to be that person coughing and spluttering. People are stocking up on Lemsip."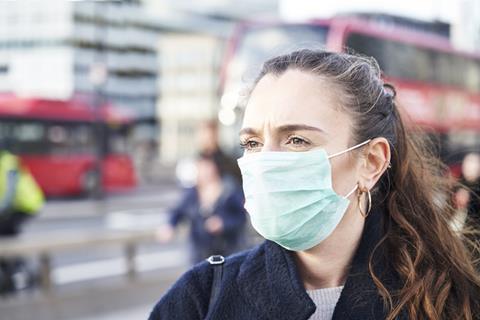 4. First aid sales are soaring, driven by face masks
"First Aid, which includes face mMasks (+140%), and healthcare diagnostics (+78%) are two of the key segments within health care to grow in the latest market data [Nielsen Scantrack Data – W/E 03.10.2020]," states Stanton.
Dean was initially wary of stocking facemasks. "I was quite reticent at first to sell masks," he says. "There's been a lot of talk in the trade about them. A couple of us didn't feel comfortable profiteering from it before it was mandatory and also didn't want to pick up PPE when there was a shortage."
However, since the new guidance came in, Dean has started to offer a range of options, including reusable, disposable, mens and womens masks.

5. Over a quarter of consumers took more vitamins during lockdown
"Vitamins and products that promote a healthier lifestyle will continue to be key areas of focus," claims Stanton, noting that 27% of people took more vitamins during lockdown (Streetbees2020). What's more, a whopping 93% of consumers say they intend to keep some healthcare changes post lockdown – especially exercising, vitamins and washing hands more (ibid).
Bayer's Marriage states that energy, immunity and adult multivitamins were the vitamin subcategories that won, posting % growth in the 12 weeks to 18th April 2020 vs 2019 of 54%, 83% and 163% respectively (IRI). Those three subcategories account for 91% of value sales for Convenience YTD and are all growing double digit in the same time period, he claims. "Specifically, Immunity in Convenience jumped from a just below 20% share of vitamins to 30% during COVID-19," he says. "Branded Immunity products in particular are having a real resurgence: the latest IRI data shows sales +42-80% Growth vs +37% for the immune category, driven by the trust and heritage these brands offer."
Andy Clarke, Bayer consumer health/ convenience and discounter channel advises c-stores to stock up on vitamins, stating that "self-care, be it physical or mental health, is a growing focus for the UK population". The firm launched Berocca in a smaller pack format just for the convenience channel earlier this year.
Dean agrees that consumers are taking more interest in their vitamin consumption in order to stay healthy, which is leading to increased sales of fruit, veg and vitamins.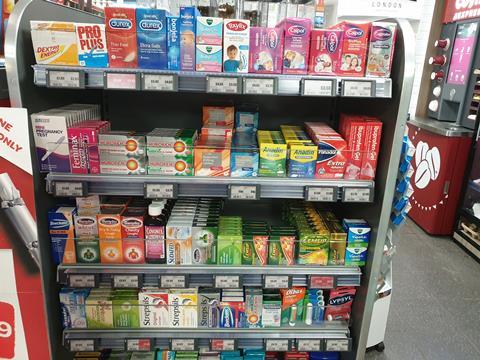 6. Time to increase visibility by putting medicines on the shop floor
"With shoppers less likely to make interactions in store, visibility and accessibility is key," says Stanton. "Ensure products are visible and available on shelf rather than behind the counter as this may act as a barrier to purchase. 37% of shoppers have already decided which specific product they are looking for, meaning the other 63% can be influenced at shelf."
Utilise open fixtures and free-standing display units on the shop-floor, as this will help encourage impulse buys, states GSK. "With self-care increasingly at the forefront of consumers' minds, it's important that healthcare treatments are accessible to them," says Trethewy. "By placing winter remedy products on the shop floor, retailers can immediately demonstrate their offering and reassure shoppers. While some winter remedy products are required to be kept behind the counter, retailers should look to stock some self-treatments on the shop floor to minimise disruption to a shopper's journey as they seek cold and flu solutions."
Marriage agrees that bringing medicines on to the shop food is a wise move. "One of the key challenges for Healthcare in convenience stores, shoppers often don't realise it is available, so increase visibility by bringing products together at fixture (don't leave behind the till) and lead with recognisable brands," he says.