We've done all the homework on lunchbox and back to school so you don't have to.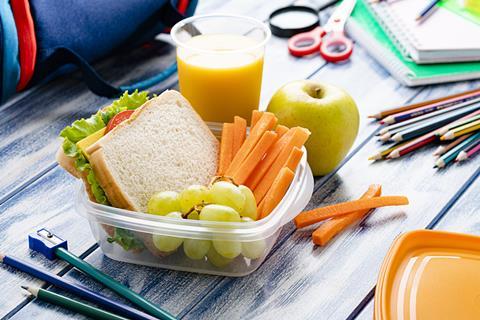 1. More than half of parents favour packed lunches thanks to perceptions around safety
For September 2021, the pandemic will play a big part in the move towards packed lunches, according to Addo Food Group. "In order to reduce the risk of contamination and have more control over what their children are eating, 57.3% of parents reported that they're more inclined to send their kids to school with a packed lunch [Harris Interactive 2020]," says Michael Holton, brand manager for Wall's Pastry and Pork Farms, which is owned by Addo. "And with the future of free school meals in doubt, this is a statistic that we expect to see increase over the next year."
Handwipes could also have an important role to play. The wipes market is valued at £19m [Kantar], and with a £1 price point brands like Sanihands offer a convenient way into the market.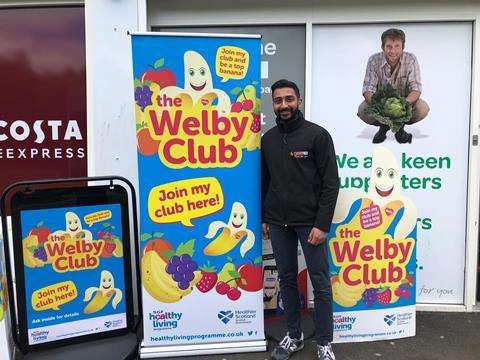 2. Health is one of the top three reasons for parents choosing packed lunch
"Healthier snacking has become an important choice for Brits, particularly during the pandemic, driving 29.3% of snacking options in the past year [Kantar 52 w/e 21 February 2021] and [health is] among the three most-cited reasons for parents wanting to send their kids in with a homemade lunch," says Addo's Holton.
Anand Cheema from Falkirk Spar says that kids' tastes are changing (he cites older kids picking up healthy baguettes and even salads from the store at lunch). With this in mind, he reckons c-stores can afford to be bolder around health in-store.
"You've got to go in with an open mind and be positive," he says. "It's easy to rely on traditional c-store solutions like confectionery, but being brave and offering something different shows you're really getting behind healthy eating – and that's something parents notice."
He's passionately getting behind the Scottish Grocers' Federation's Healthy Living Programme to bring healthy food to more school kids.
"It's basically a loyalty schemes where kids get a stamp every time they choose a piece of fruit over confectionery – then, they get the fifth bit of fruit for free," he explains.
"We're starting the scheme by having a day where we offer free fruit to everybody. It's really important to us to get there right at the start and encourage kids to eat healthily."
Saputo Dairy UK adds that low calorie snacks which align to the Change4Life guidance will also have a chance to shine. "Calories have been a long-standing marker of what constitutes a healthy snack, as advocated by the 2018 PHE Change4Life programme which promotes the idea of 100-calorie snacks," says Anca Lazar, senior brand manager for Cathedral City Snacking. "Products that support this, such as our Cathedral City Mini, Cathedral City Snack Bar and kids' Cathedral City Nibbles, which offer a 100% natural snack that is high in protein, a source of calcium and contains fewer than 100kcals per portion have a real opportunity to capitalise on this momentum."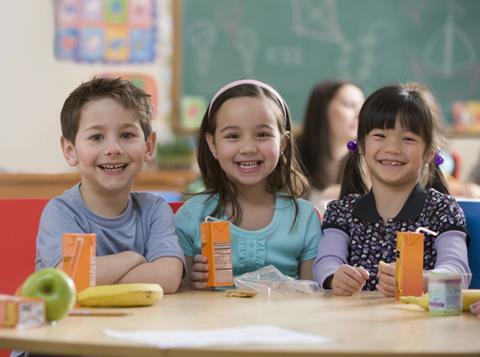 3. Still juice drinks in 500ml formats and smaller have experienced growth of 32%
"Formats are important when it comes to catering for 'Back to School' moments," says Angela Reay, brand and innovation controller at Nichols Plc.
Still juice drinks in 500ml formats and smaller have experienced growth of 32% [Nielsen], and there is a real opportunity for retailers to drive sales through these options. Smaller convenient formats are perfect for lunchboxes as well as for parents who are 'on-the-go'. The Nichols portfolio includes a range of flavoured juices as well as fruity water, available in 500ml and 250ml bottles, both of which lend themselves to these moments.
Smaller juice drinks have proved popular at Mulkerns Spar Jonesborough in County Armagh. "One unexpected best-seller for us is the small Tropicana drinks we do for a pound," says manager Enya McAteer. "The mammies really like it and it's the right size to go in lunchboxes."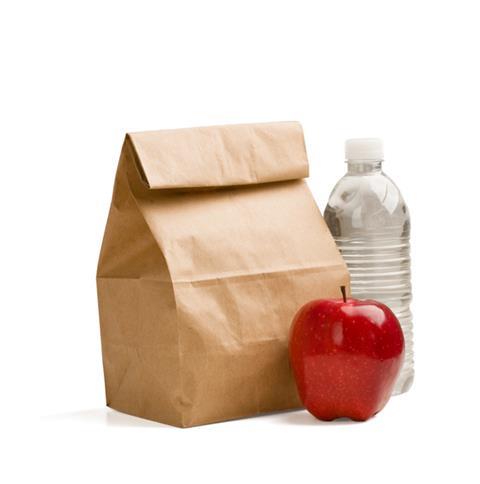 4. Pre-made packed lunches could ease the burden for stressed out parents
Lockdown has caused parents to suffer from increasing levels of stress, depression and anxiety, according to Oxford University's Co-Space study of over 6,000 participants. So anything retailers can do to make their lives easier around packed lunches is bound to win extra till-ring.
"During lockdown our local school wasn't doing school dinners because of Covid-19," says Enya. "So we thought, 'we're a convenience store – how can we make things more convenient for the mammies.' So we started to do brown bag lunches fresh every morning with some crisps, fruit, a ham or cheese sandwich (our kids have quite plain tastes) and a drink for £2.49. It did really well for us and helped people out."
When school dinners were reinstated Enya stopped the offer. But she's got big plans to reintroduce them in September to help time-poor parents looking to feed their kids. Customers will be able to pre-order the lunches on Sunday nights (for the whole week if they wish) and pick them up en route to school.
Anand has also made the shopping journey simple for parents looking to put together an instant packed lunch. "We have a grab-and-go section at the front of the store where people in a hurry can come in and get food without having to go to the back of the store." This includes meal deals including kid-friendly favourites like Cheesestrings and Baby Bel.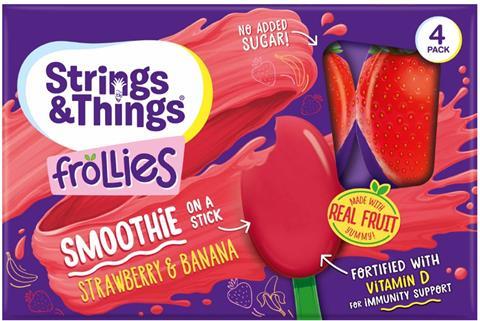 5. The kids' handheld yoghurt category is now worth £97m, growing by 11%
The kid's handheld yoghurt category is now worth £97m, growing by 11% compared to last year, while the overall kids' yoghurt category is worth £412m [IRI ending 16 May 2021], according to Kerry Group, which owns The Strings & Things brand. The brand's Yollies are proving popular with younger kids, with an RSV of £5.5m and growth of 15% since the start of 2021 [IRI Total Kids Yoghurt Market 24wk to 16/05/21 vs YA].
The firm claims that healthier children's yogurts are in greater demand. "Over the last year, health and immunity have become a driving force behind purchasing behaviour for parents," says Victoria Southern, marketing & category director at Kerry Foods. "In fact, low and no sugar claims are the top priority when buying packaged food for children [Sugar reduction: a consumer perspective, IGD, Oct 2020]." Ahead of the key back-to-school moment, and with kids' snacking occasions seeing a steady and consistent rise, the firm has launched Frollies fruit smoothies on a stick, which target a slightly older demographic. They contain no added sugar and contribute to kids' 5 a-day with added vitamin D to support immunity.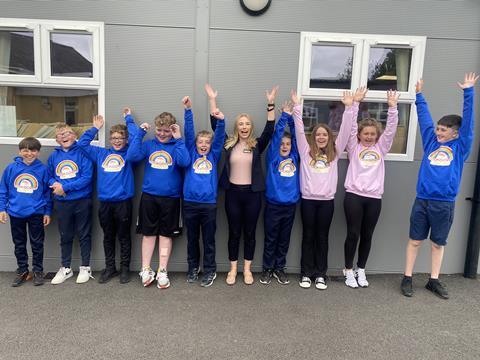 6. Many retailers strengthened ties with school communities during the pandemic
Successful c-stores embed themselves in their local communities. And schools, the parents that teach there, the kids that go each morning, and their parents, make up a huge part of that community. But during the pandemic, there was even more need for retailers to offer their support.
"Our store is a local convenience store and that means we want to be part of the local community," says Enya.
She explains that her local area features an Irish-speaking nursery and a local primary school. Plus, right outside the store is the bus stop by which older kids travel to high school. "Basically, we get involved with the schools in any way we can," says Enya. "So we've donated packed lunches when the kids were having a day trip to the zoo. We also had some [Lockdown Leavers] hoodies made for the older kids who were leaving the school. There's other practical things we do too, like giving the schools an account for essentials so they can pay it once a week."
This isn't just a positive and kind thing to do. It creates the good-will that turns kids (and their families) into loyal customers. "I know some of the kids by name now when they come into the shop, and we serve the occasional teacher too – which is a great feeling," she says.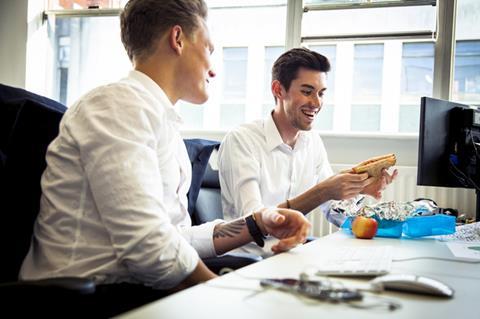 7. Adult packed lunches are expected to grow as consumers try to save money
When lockdown restrictions loosen, lots of consumers will grab lunch on the go, but others will see packed lunches as a way to cut their outgoings, claims Allied Bakeries. "Many people will revert to previous habits when in the office, sourcing sandwiches from supermarkets, local cafés and chains, particularly once restaurants, cafés, and pubs are back to operating "normally" – making up for many months of being cooped up at home," says director of marketing Matthew Cullum. "But with continued economic uncertainty, we expect to see some spending caution. This is likely to see packed lunches grow as people look to save cash, maintaining the habits developed during lockdown."