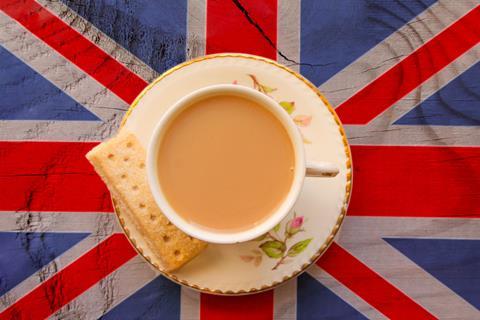 1. There was a huge spike in tea sales when the UK first went into lockdown
Within convenience overall tea volume sales rose 39% in the four weeks to 21.3.20 (Nielsen).
"There's no doubt that this year has been challenging for retailers and suppliers alike," says Parminder Walia, category development manager for Tata Consumer Products, which makes Tetley. "Within the retail environment and wholesale, a surge in shopping for essential items in March and April resulted in many no or low stocks. Tea was among the essential items in demand." However, she notes that the rush on tea is an "encouraging sign of its popularity".
Unilever, which produces PG Tips, points out that there was a 17% increase of home tea occasions (Kantar Usage panel, 4w/e average consumption occasions up to w/e 22nd March '20 vs. yr. Ago).
"Us Brits love a cuppa more than most, so it's no surprise that we've turned our favourite hot tipple into one of the fastest growing categories during lockdown," says Fiachra Moloney, tea director, Unilever UK&I Tea.
Amit Puntambekar of Ash's shop in Fenstanton, Cambridgeshire witnessed the demand firsthand. "One of the biggest shopper mission changes we saw was in hot drinks. For a good three or four weeks we saw such an increase in teas and coffees," he says. "We have two orders a week and on both orders we were constantly replenishing the sections. It was caused by people staying at home more."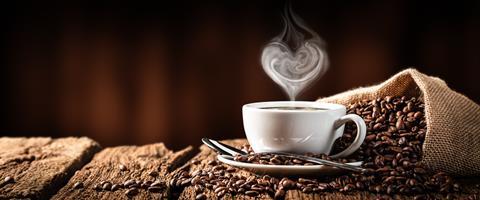 2. People are drinking more coffee since the national lockdown and instant sales are thriving
More than four in 10 (42%) consumers admitted to drinking more coffee since the national lockdown, according to a September survey of 2,000 people by Coffee Roastery Volcano Coffee Works. Almost a quarter (23%) said they were drinking four cups a day - equating to over 112m cups nationally every 24 hours.
"Total coffee in the impulse channel has seen strong value sales growth of 8.2% [Nielsen Total Impulse Data MAT Chg YA w/e 05.09.20], led by a continued growth of instant coffee consumption (+8.5% value sales) [ibid] amongst impulse shoppers," says Michael Haynes, category team leader, Jacobs Douwe Egberts. "Contributing 62.1% of value sales within the total coffee category, core instant coffee increasingly shows strong growth in retail, and remains an important category within coffee [Nielsen Total Market Data MAT w/e 05.09.20]. This can be seen within the Kenco Core range which is now worth over £69m [ibid] and is enjoyed by over 4.9m households in the UK [Kantar Total Market Data MAT w/e 09.08.20]."
Coffee outsells tea at Hooton's News where Nescafe and Best-one instant are both top sellers. "We run a lot of promotions on coffee," says Gareth. "We have Nescafe Gold £3.49 PMP selling at £2.49. It sells all the time anyway, but on promotion we'll sell rafts of it. We've sold 100 jars in the last fortnight."
He also stocks more premium options for those who wish to trade up. "We have Nescafe Azera and Kenco Millicano," he says. "They aren't fast, but they do sell. I personally drink the Milicano."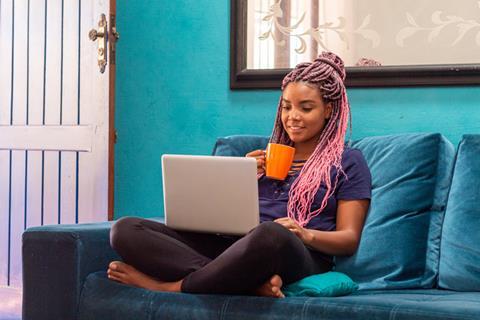 3. Demand remains strong as many consumers continue to work from home
Wessanen reported strong tea sales over the summer. "Value sales of Clipper Everyday Tea grew by +35% (IRI, 12we June 20 vs 19) and Clipper continues to be the fastest growing black tea in the market, building incremental sales at +11%," says marketing and category director Bryan Martins.
Walia states that total impulse tea sales were up 8.2% in the four weeks to 8.8.20 (Nielsen), versus a 5.1% increase in the grocery multiples over the same period. "Although the pandemic is far from over, sales are settling down to normal patterns, but within convenience tea sales have remained steady as shoppers continue to shop locally," says Walia. She claims that Tetley has maintained its record of having the largest number of buyers and the greatest household penetration.
"Hot drinks are flying at the moment," says Parminder Gosal, owner of Simply Fresh Webheath in Worcestershire. "People are at home just drinking tea."
"It is evident that lockdown and the shift to working from home has boosted independent retail sales," says Helen Boulter, multi sector sales controller at Taylors of Harrogate. "Total convenience retail now takes up 9.3% of total tea sales (up from 8.8% last year) [Kantar, w/e 6th September 2020]." She claims that Yorkshire Tea is the number one tea brand by value in grocery retail, and is growing by 11.4% in the latest 12 weeks [IRI Value Sales, 12 w/e 12th September 2020].
Tea has certainly been a winner for Gareth Hooton of Hooton's News in Warrington. "Yorkshire Tea is a top seller for us," he says. "I buy it myself, it's a cut above the rest."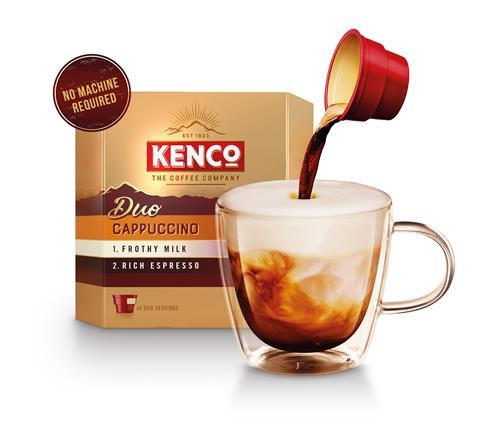 4. Stay at home consumers are looking to premiumise their experience by recreating the coffee shop experience
When asked which three social outings they missed the most during lockdown, 42% of consumers listed visiting cafes & coffee shops, putting it second only to visiting family and friends, according to a survey of 4,000 consumers by Allegra World Coffee Portal.
Since March of this year, coffee trends in retail have been driven by demand in Out of Home coffee style consumption, as stay-at-home consumers look to recreate their daily coffee habits, claims Jacobs Douwe Egberts. "Quick and convenient formats that deliver speciality, coffee shop tastes have become the order of the day," says Haynes. "Desire for coffee-shop style drinks is driving value sales growth of specialty coffee such as Latte and Cappuccino." Kenco specialities have particularly benefited from this trend and have seen value sales growth of +5.8% in the 12 weeks to 08.08.20 (Nielsen Total Market).
"With Latte being the most popular coffee style for the morning (42.9%), followed by Cappuccino (19%), and Americano (16.2%) [Allegra], stocking a diverse selection of coffee products and flavours is key to meeting a variety of consumer hot beverage demands," he adds. The firm's Kenco Duo, which enables consumers to make lattes and cappuccinos without a coffee machine has achieved sales of just over £4.5m [ibid] since its launch in September 2019.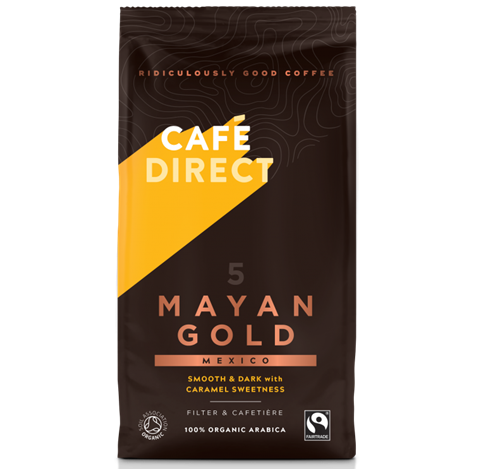 5. Roast and ground coffee is bagging plenty of extra sales
The total coffee category is still benefiting from out of home purchasing being brought into the home through lockdown, according to Taylors of Harrogate. "Roast and ground coffee has seen growth of 21.6% in the latest 12 weeks [IRI Value Sales, 12 w/e 12th September 2020] boosted by shoppers trading up and increased consumption," says Boulter. "Taylors of Harrogate is the number one brand in ground coffee [ibid] and our range is perfect for customers looking to trade up from instant."
Cafédirect claims its products are outpacing category growth, with value sales up by +23.3% in the last year. "Retail sales of Roast & Ground coffees are rocketing as discerning shoppers are looking to replicate their coffee shop experience at home, a trend that has naturally accelerated during the current period when people have been unable to get their favourite serves out of home," states Lesley Parker, brand controller for Cafédirect at distributor RH Amar. Cafédirect invests 50% of all profits into charity Producers Direct, which it claims is resonating more strongly than ever with shoppers. The company has recently introduced a Single Origins Mayan Gold offering from Mexico (RRP: £4.50, 227g).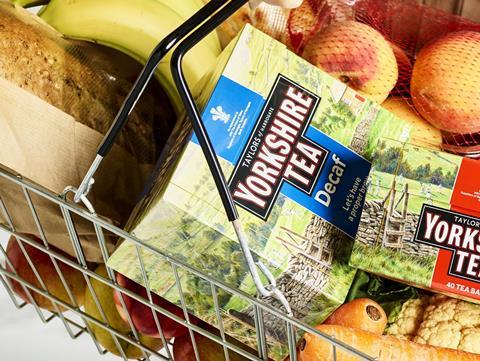 6. Caffeine free tea sales are soaring
"Caffeine free sectors in tea are gaining popularity with decaf tea performing well as a category, with value sales up 14.2% [IRI Value Sales, 12 w/e 12th September 2020] growing through new shoppers and shoppers buying more often," states Boulter. Yorkshire Tea Decaf is growing by 20.4% in the latest 12 weeks (ibid).
Wessanen UK concurs. "Decaffeinated teas are posting the fastest growth in the market and this is accelerating as more consumers are focusing on their health and lowering levels of caffeine consumption," notes Bryan Martins, marketing and category director.
Tata has also found this to be true. "With heightened focus on health, products like decaf and functional food and drinks with added vitamins are proving popular," says Walia. "Volume sales of Tetley decaf have grown 66.7% within impulse in the four weeks to 8.8.20."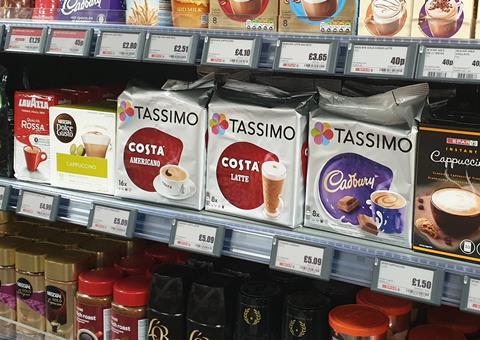 7. Pods are hot stuff as coffee machine sales boom
Brits spent a whopping £2.15bn on coffee machines and products to replicate their regular coffee experience, according to the Volcano Coffee Works' survey.
"With [Tassimo] value sales of over £97m and over 55% share of the single serve market within retail [Nielsen Total Market Data MAT w/e 08.08.20], it's clear that this consumer trend is still influencing the retail market," says JDE's Haynes. "It is therefore important for retailers to communicate that premium products can be found (and indeed created!) outside of the Out of Home market.
"Nespresso Compatible Capsules also continue to drive growth of the single serve market, with the segment seeing strong double-digit value sales growth year on year and a +6pt growth in share in the MAT [ibid]. L'OR Capsules have seen strong value sales growth of +40.8% vs last year in the MAT, with value sales of over £16.4m in the MAT [ibid]."
Hot chocolate pods have also struck a chord with consumers, showing growth of 5.2% YOY and a value of £19m – accounting for 15% of the hot chocolate category (Kantar – 52we 19.04.20 – Total Hot Beverages). "Galaxy Hot Chocolate Pods continue to perform well, with value sales growing by 17% [ibid]," says Michelle Frost, general manager at Mars Chocolate Drinks and Treats. "Pods have proven really popular with consumers and continue to show growth ahead of the category. This continued innovation within the category is not at the cost of other hot chocolate products, but is attracting new millennial customers to the category." The Mars range of Galaxy and Maltesers Hot Chocolate Pods (rrp £3.79) is compatible with Dolce Gusto.
Tassimo Cadbury hot chocolate pods are another option. Cadbury is the number one brand in the chocolate beverage market, according to Mondelez International, which states that consumers are looking for products from trusted brands (Kantar WPO up to 18.04.20).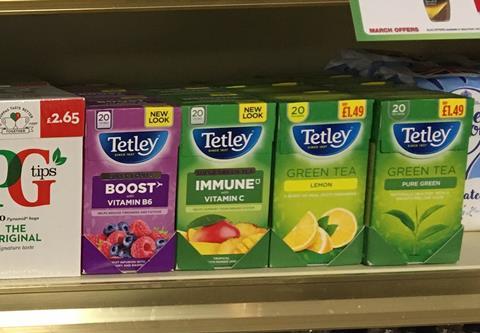 8. More young people are drinking tea since the national lockdown
Four in ten of 18-34-year olds are more likely to brew a mug of tea than before lockdown, according to a survey of more than 2000 adults commissioned by the UKTIA (the UK Tea and Infusions Association) this autumn. And more than nine in ten say their tea-drinking habits are here to stay or will even increase in the future.
"Interestingly, younger consumers in their twenties and thirties are being more adventurous with their tea choices," says the UKTIA's Dr Sharon Hall. "Around four in ten tried new teas during lockdown – including herbal infusions for immunity, teas with added vitamins and different flavours of teas."
Fruit & Herbal teas are up 13.1% in impulse (Nielsen volume sales 12 weeks to 8.8.20) and they are particularly popular among 18-24s with 39% regularly choosing herbal tea and 26% a fruity brew, claims Tata. In June, the firm introduced a new range of Tetley Herbals to its line-up of teas. Available in six trending flavours they are what Tetley terms 'classic gateway herbals'. "Shoppers often view herbals as either classic herbals or advanced, with exotic sounding ingredients that many may not have heard of before," says Walia. "The new range of Tetley Herbals offers simpler, natural ingredients which provide a safe and familiar pathway for habitual black tea drinkers to enter the herbal space."
Parminder stocks Tetley, Twinings and Co-op herbal teas, which he claims are all steady sellers.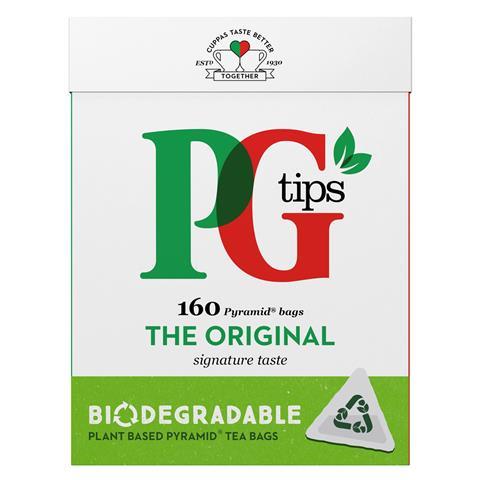 9. Sustainability matters more than ever to hot drinks consumers
More than three in five (63%) of people are willing to pay more for coffee if it benefits coffee farmers, up 18% compared to 2019, according to the Volcano Coffee Works survey.
Co-Founder and chair Emma Loisel says: "Coffee could be a bellwether of things to come. 85% [of consumers] told us they expect the companies they buy products from to behave sustainably and ethically towards the environment and people."
Cafédirect believes that its commitment to invest 50% of all profits into farmers charity Producers Direct is resonating more strongly than ever with shoppers, who it claims have an even keener sense of supporting brands that have a strong quality and ethical sourcing credentials. The group has introduced a new London Fields Roastery range which has "genuine ethics and sustainability behind it".
Many tea suppliers are also beefing up their sustainability credentials. "The growth of the conscious shopper remains prominent in the tea category and is driving consumer decisions," says Martins. "Sustainable tea is expected to deliver 75% of the category growth over the next few years and Clipper is well-placed to help drive this growth. Our teabags are unbleached, non-GM and biodegradable."
Boulter concurs: "Consumers are making more sustainable choices, and convenience stores should consider this when choosing which products to stock," she says. Taylors of Harrogate is now 100% carbon neutral.
Meanwhile, Unilever has just completed the switch to biodegradable tea bags in all retail boxes and has recently started to remove the plastic wrap. "Our ambition is to remove the plastic wrap from all our boxes, and therefore be fully plant based, in 2021," says Moloney.