The convenience channel found it could have its cake and eat it during lockdown as consumers looked for treats and comfort. Can it sustain?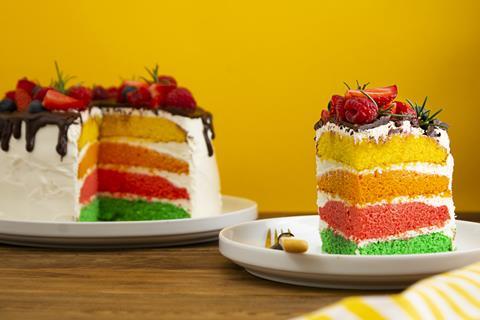 1. Cake sales jumped 21% in symbols and indies as a result of the first lockdown
The loss of many out of home cake eating occasions, plus the rise in homebaking, meant that cake sales overall were adversely hit by lockdown. But despite the UK's appetite for cake slowing during lockdown, shoppers turned to their local stores for their indulgence hit, according to Soreen. "Whilst the total category growth was flat in July at 0.2%, symbols & independents saw 21% YOY growth (Kantar Worldpanel)," says Soreen's category analyst Nathaniel Shears. "Core categories in convenience benefitted from top up missions, with Brits avoiding the stress and risk of larger stores, as did more impulsive categories such as cake. It's likely that the performance of cake in convenience will start to slow as more measures are introduced to make supermarket shopping safer. However, if the channel works hard to continue to meet the shopper needs it has been doing so for the past six months then convenience can carry on thriving."
Sales are still going strong at Simply Fresh Webheath in Worcestershire. "Cakes are selling really well - people are in lockdown and not going out," says owner Parminder Gosal. "I've ordered a lot."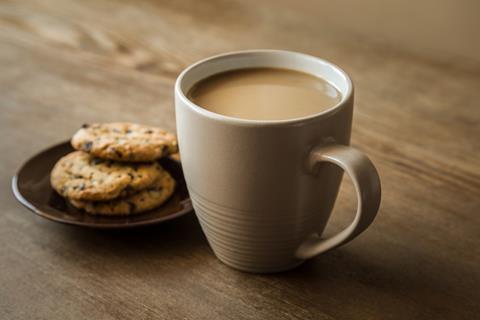 2. Hot drinks at home propel growth of everyday biscuits
"The biscuit category, which has a penetration of 99.5%, remains a staple for practically every household in the country and is growing at 1.5% [Kantar WorldPanel, August 9th 2020]," says Susan Nash, trade communications manager at Mondelez International, which owns Oreo and Belvita.
Within this, Pladis reports that every day biscuits are selling well. McVities, which it claims is the number one biscuit brand, is growing by 11.4% (Nielsen Scantrack – MAT to 31.10.20). "Everyday Biscuits like McVitie's Digestives and Everyday Treats like McVitie's Jaffa Cakes are performing particularly strongly, as Britons have spent more time indoors over the past year," says Scott Snell, vice president of customer at pladis UK & Ireland. "With an increase in home-working, shoppers have enjoyed more hot drink moments, and biscuits in the sub-categories which best complement this occasion have benefitted from a sales uplift. Take our McVities Chocolate Digestives and McVitie's Chocolate Hobnobs, for instance – these products grew in value by 35% between March and September last year [Nielsen – we 14/03/20-12/09/20]." He claims that both of these products are in the top 10 best-selling biscuit products in convenience stores, as well as the brand's Digestives, Jaffa Cakes, Rich Tea and Dark Chocolate Digestives.
McVities Hobnobs and Jaffa Cakes do well at Simply Fresh Webheath, notes Parminder.
Big brands are also popular at JJ's Best-one in Gilfach, Caerphilly in South Wales. "People are eating branded biscuits like McVities and Fox's - all the chocolate ones and crunch creams," says owner Gareth Jones.
Burton's Biscuit Company adds that Brits are opting for familiar biscuits that offer value for money. "Shoppers are continuing to manage budgets carefully and spending more time at home, with more opportunities to snack, where they are replacing bigger ticket treats with more affordable favourites, such as biscuits," says marketing director Kate Needham. Burton's recently expanded the Maryland Cookies range with the launch of Maryland Choc Chip and Coconut – available exclusively to the convenience channel.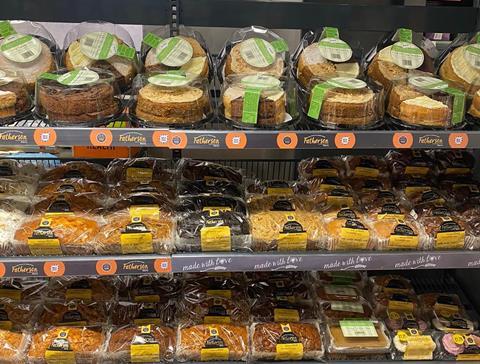 3. Multiserve cakes are driving growth in the convenience channel
With consumers unable to partake in social activities the in-home missions grew as a matter of circumstance, states Soreen. "We've seen large multiserve growing faster than the total category (+6.4% vs +3.4%) [Kantar Worldpanel 52we 04 Oct 20]," he says. "The reasons for this are two-fold: firstly, multiserve cakes over index with older consumers, as does cake in convenience, and secondly because multiserve offerings are a staple of convenience cake ranges, offering good value, often with round pound pricing. With shoppers financially stretched larger cakes also offered a lower price per serving and appealed to the increasing in home snacking/treating missions." In the long-term, he believes that there will continue to be a heightened need for multiserve formats, such as Soreen loaf cakes, as consumers continue to work from home.
"People want sharing size cakes - they are doing a lot more cooking at home, so they're doing desserts with the family, rather than individual cakes," says Gareth. "Anything that is value sells over others, especially when customers have the kids in the house. That's what pushes the sales more than anything else."
Simply Fresh Webheath has a large section dedicated to multiserve cakes from Fatherson Bakery and Allison's Kitchen. "The whole cakes are doing really well," says Parminder. "We've extended the range and added a salted caramel cake."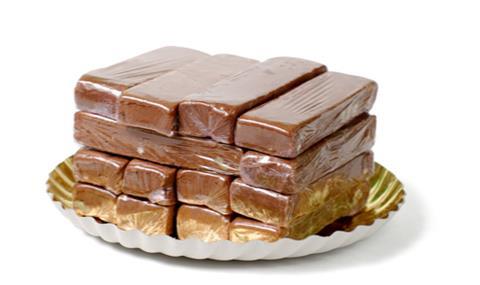 4. Lockdown has temporarily stunted the growth of individually wrapped cakes
Multiserve missions rose at the expense of out of home snacking occasions for obvious reasons, claims Soreen."As a result, individually wrapped cakes, the long-term growth driver of the category, only grew at +1.5% at a total market level but flat year on year in convenience [Kantar Worldpanel 52we 04 Oct 20]," says Shears. "When the nation returns to some sense of normality, such as children back in school full-time, we expect these trends to reverse and for individually wrapped cakes to increase once more. The recession and an end to lockdown will drive lunchbox occasion and Individual formats will increase in relevance once more, with a direct correlation with the return to the previously mundane such as the workplaces and schools." The firm is currently promoting its individually wrapped Soreen lunchbox loaves as healthier homeschool snacks.
Shears adds that sales of single serve cakes (i.e. individual portions that aren't individually wrapped) declined 4.5% in convenience versus 1.2% growth in the total market. "Again, this was at the expense of large multiserve cakes, which met the same in home need but at a lower RSP, especially as single serve at home tends to be a) branded and b) a higher average RSP in convenience than the market average."
Gareth says that his customers aren't as loyal to cake brands as they are to biscuits and are instead driven by value.
Parminder has noticed the impact of lockdown on this sub-category. "Individually wrapped cakes sales have been affected because of school closures, but they're still selling," he says.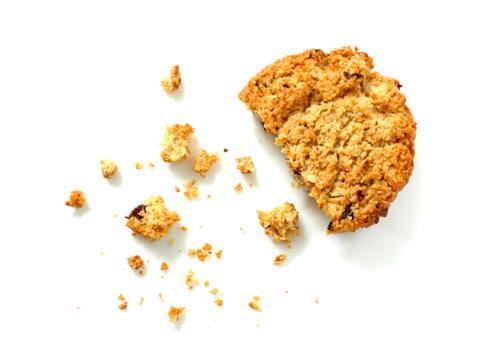 5. Sweet healthier biscuits took a nosedive in 2020
Staying at home and working from home disrupted the typical day-to-day routines for millions of people across the country, observes Pladis. "This had a big impact on the Sweet Healthier Biscuits sub-category, which, despite being the largest sector in Biscuits at £569m, declined sharply from March (-15%) [Nielsen we 14.03.20-12.09.20]," says Snell.
The firm's Go Ahead brand saw value sales drop 13.1% last year, falling £4.4m to £29.5m [Nielsen 52 w/e 5 September 2020]. Meanwhile Belvita biscuits dropped £6.3m to £72.2 [ibid]. "Shopping habits have changed dramatically since the beginning of the year, as consumers' lifestyles evolve due to the Covid-19 crisis," states Nash.
This decline in sweet healthier biscuits has been reflected in sales at JJ's. "Belvita has come on promotion, but hasn't sold at all this year," says Gareth. "All that has slowed right down. People are thinking 'stuff the diet!' Everythings out the window this year - it's just treat, treat, treat!"
Healthier Biscuits are those most likely to be eaten on the move, explains Snell. "When Britons were instructed to stay at home in March last year usage occasions for on-the-go biscuits virtually disappeared overnight," he says. "These products – which include breakfast biscuits and cereal bars – form a crucial part of the Healthier Biscuits sector, which meant sales took a serious hit.
"Despite this and the third national lockdown, Healthier Biscuits remains the biggest sector of sweet biscuits [Nielsen ScanTrack, data to 16.05.2020]. Therefore, retailers would be wise to maintain stock of the best-selling products from healthier brands such as Go Ahead." The firm has made a major reinvestment in the brand, adding a fresh logo, packaging and NPD including Go Ahead Fruit & Fibre Slices in strawberry and blueberry flavours, which contain 56 calories per pack.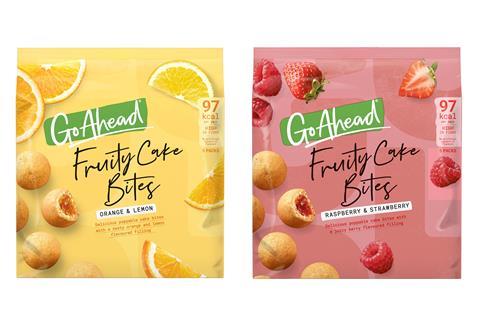 6. Bitesize cakes are up 7.7% in convenience
Convenience has excelled in bitesize cakes (+7.7% convenience growth vs +3.3% market growth) [Kantar Worldpanel 52we 04 Oct 20], according to Soreen. "A relatively small part of the category, the sector has seen growth through the emergence of in home, family snacking missions," says Shears.
Pladis is hoping to make waves in this area with Go Ahead Fruit Cake Bites (rrp £2.39 for a pack of five). Launched last month, each bag contains just 97 calories and is available in orange & lemon and raspberry and strawberry flavours.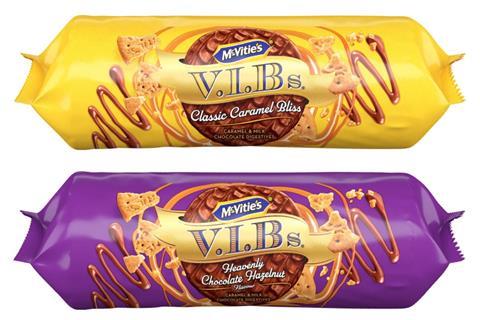 7. There is a huge opportunity for consumers to trade up to special treat biscuits
Suppliers claim that biscuit lovers are looking for a more indulgent treat. "We're seeing a huge opportunity to encourage shoppers looking to make snack-time a little bit special to trade-up," says brand director for McVitie's at Pladis UK&I Emma Stowers.
Snell adds: "With the future looking uncertain, the biscuit category will remain very important to shoppers seeking a boost. This tends to be particularly noticeable for slightly more indulgent propositions like the new McVitie's Fully Coated Digestives/Hobnobs or McVitie's V.I.Bs – which achieved sales worth £1 million in the nine weeks following their July launch [Kantar Worldpanel – 52 w/e 06.09.20]." McVitie's Fully-Coated Digestives and Hobnobs (rrp £1.79) launched in January and offers consumers their favourite biscuits, fully-covered in milk chocolate.
"We've got the new ones from McVities that are coated in chocolate," says Parminder. "They are doing well."
Mondelēz International has also picked up on the demand for special treat biscuits. Tapping into the dark chocolate trend, the firm has launched Cadbury Bournville Fingers (rrp £1.50).
"There's definitely a market for very indulgent lines," states Gareth. "People are looking for more of a treat now."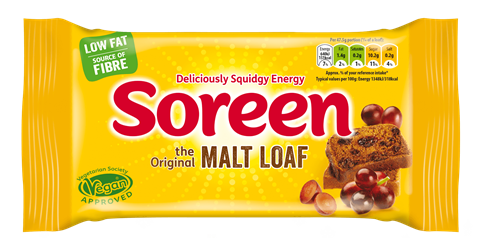 8. Brands are recognising demand for vegan biscuits and cakes
The rise in popularity of flexitarianism has seen a growing number of cake and biscuit suppliers making vegan claims.
"Having already expanded our vegan range within the convenience snacking category throughout 2020, the vast majority of our products are now vegan-friendly for 2021, including our iconic original malt loaf products," says Shears. The firm has also launched plant-based Loaf Bar Multipacks in chocolate, banana and malt flavours, which contain over 30% less sugar and 70% less fat than the average cereal bar.
Last year family favourite Jammy Dodgers became vegan-friendly, flashing its new status on the back of packs, along with a mischievous panel drawing consumers' attention to the lack of 'nasties' in the product. "We're certain that the new recipe meets passionate pleas from the vegan community to remove the dairy, while maintaining the high taste standards we've held for over 50 years," says Burton's Needham.
Meanwhile, Ecotone UK (formerly Wessanen UK) has unveiled Mrs Crimble's Not Just for Veganuary campaign. "As more people turn to a vegan or flexitarian diet for health, ethical or personal reasons, we are seeing strong growth in our Vegan Chocolate and newly launched, Vegan Coconut Macaroons," says Bryan Martins, Mrs Crimble's marketing and category director. "Our brand has maintained positive penetration as well as distribution above our targets – particularly as retailer interest in our vegan portfolio continues to grow, mirroring customer demand." Mrs Crimble's Vegan Coconut Macaroons contain 133 calories and have an rrp of £1.79.