Vape manufacturers are calling on the authorities, both in the UK and globally, to take "a more progressive approach to vaping regulation," in light of World No Tobacco Day on 31 May, in a bid to help more adult smokers quit tobacco.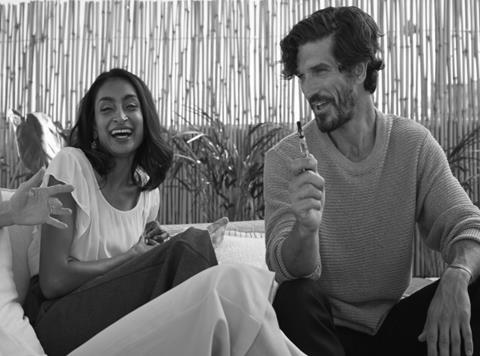 In the UK, over three million people have already taken up vaping, "driven by a growing body of evidence that points to e-cigarettes as a potentially less harmful alternative to smoking, including Public Health England who found e-cigarettes to be 95% less harmful," BAT's head of legal & external affairs Will Hill said.
However, in many countries, including Thailand, Vietnam, Brazil and Egypt, vaping is currently banned, while it is restricted in countries such as India, Japan, Norway and Australia.
Fontem Ventures, owner of vapour brand blu, is calling on the World Health Organisation (WHO), which is responsible for the World No Tobacco Day campaign, to "recognise the growing evidence that vaping can make a significant contribution to tobacco harm reduction."
"Currently more than half the world's population live in countries where vaping is either banned or exists in a regulatory grey area," Dr Nveed Chaudhary, scientific & regulatory affairs senior manager at Imperial Brands, parent company of Fontem Ventures, said.
"We believe the WHO could help by recognising the science underlying tobacco harm reduction and the potential health benefits to millions of smokers by opening up new options to switch away from combustible tobacco."
In countries like the US where vaping is recognised as an alternative for smokers, and vaping products are widely available, data shows smoking rates are falling rapidly, he added.
The World No Tobacco Day 2019 campaign could also provide a key opportunity for UK convenience retailers to grow their vape sales, Hill said.
"Retailers have played a critical role in the growth of e-cigarettes by ensuring they are widely available and World No Tobacco is a great opportunity to further raise awareness of these products," he added.
"The emergence of new and innovative potentially reduced risk products like e-cigarettes has been one of the most exciting UK success stories in recent years.
"We stand ready to work with the government and local tobacco cessation programmes to help maximise the public health opportunities products such as e-cigarettes offer."