The Post Office's new Banking Framework agreement with 28 UK banks will make it more profitable for retailers to open an in-store post office, according to its director of banking services.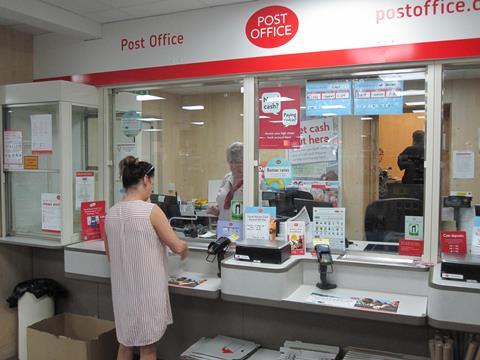 Martin Kearsley said subpostmasters are already benefiting from higher pay as a result of the increased fees the banks have agreed to pay the Post Office.
"We have been able to secure a deal that means that our postmasters are broadly receiving three times more for undertaking these vital, everyday banking services. And the increased remuneration that we have been able to negotiate for postmasters has been paid to them since August 2019 – so they have already been seeing the benefits of the deal that has been secured," he said.
"The agreement has made a significant turn for subpostmasters to make a profitable business, and retailers who want to open a post office in store," he told C-Store. "It will make the network sustainable in the long term.
"It was very possible that the banks would say they didn't want to pay us more, so we're delighted with the agreement."
The three-year agreement, which begins in January 2020, was recognition from the banks that the Post Office was filling the void created by the widespread closures of high street bank branches, Kearsley said.
The agreement means millions of Post Office customers will continue to have free access to banking services at 11,500 branches, which are all within three miles of 99.7% of the population.
However, Barclays has not signed up to the agreement, meaning its customers will not be able to make cash withdrawals from 8 January 2020, although they will be able to continue to deposit cash, cheques and make change and balance enquiries at Post Office branches.
Consumer group Which? described Barclays' decision as "shocking".
Kearsley said the decision would remove about 10% of cash withdrawals from Post Office branches.
Meanwhile, under the Banking Framework agreement both consumer and business customers will have access to an automated cash deposit service.