Barclays has come under fire from MPs and consumer groups for moving to end cash withdrawals from post offices.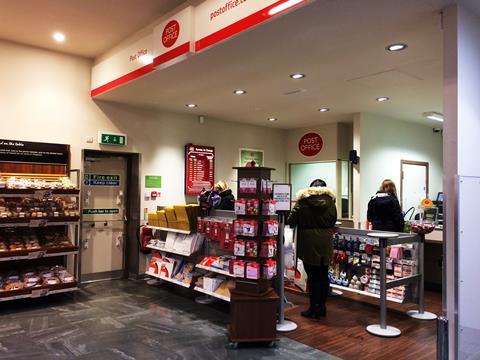 The bank's decision not to sign up to the new Banking Framework agreement with the Post Office means its customers will not be able to withdraw cash from post offices from 8 January 2020.
The Post Office said the decision would remove about 10% of cash withdrawals from post offices.
The chair of the Business, Energy, and Industrial Strategy (BEIS) select committee, Rachel Reeves MP, said the "unjustifiable" move "[undermined] the Post Office network and let down customers".
"Barclays need to think again. This unjustifiable decision from Barclays to stop customers accessing their own money from post offices is a deeply retrograde step which lets down customers, undermines the post office network, and potentially leaves people in many places without access to their own cash," she said.
"Access to free cash withdrawals at post offices is vital, especially to those who are elderly and vulnerable. This decision comes at a time when, across the banking sector, high-street branches are closing and free cashpoints are under threat.
"It's essential that the future viability of the post office network is secured and unfortunately this decision from Barclays suggests they are forgetting their wider social responsibilities."
Reeves said the committee was expecting to come forward with a report on the future of the post office and recommendations later this month.
New research by consumer group Which? has revealed that widespread cuts to the UK's cash machine network have left some residents facing journeys of more than half an hour on public transport to reach a free ATM.
Which? money editor Jenny Ross said: "Barclays' shocking decision exposes the fragility of the UK's cash system, and blows apart industry claims that the Post Office network is a solution to the cash crisis.
"This latest move highlights how easily we could drift into a cashless society if we rely on disjointed industry initiatives alone. The government must step in and introduce legislation that guarantees consumers can continue to access and pay with cash for as long as it is needed."
Barclays has promised not to close any branch that is the 'last in town' for the next two years. In addition, it is launching a cashback scheme, whereby customers can make withdrawals from businesses in parts of the country that are not conveniently served by ATMs.