Scottish wholesaler JW Filshill is set to move to a new, purpose-built distribution centre, facilitating greater value and an extended chilled offer for its retail customers.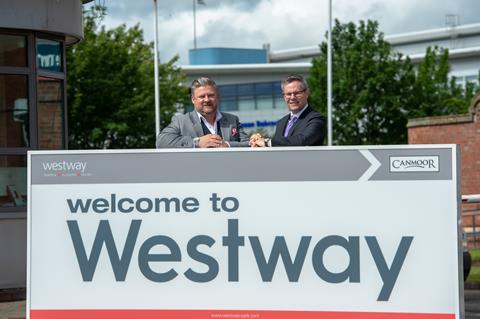 Filshill's deal with developer Canmoor, which is subject to planning consent, will see a 120,400sq ft distribution centre – including 10,000sq ft of office space - developed at Westway Park near Glasgow Airport. The development process is likely to take 18 months to complete.
The wholesaler supplies 185 KeyStore convenience stores across Scotland and the North of England.
Filshill managing director Simon Hannah said the move would future-proof the business, secure employment and improve efficiencies for retailers – including via a new click and collect facility.
"We can't hold off waiting for Brexit. We need to get ready for the next phase of group growth, keep ourselves relevant to the ever-changing market, ensure job security for our staff and continuously improve on providing service excellence to our customers – that's all hugely important to us," he added.
"The facility is being built to our exact specification and will provide pallet capacity of 12,000 in a 14-metre high warehouse with 12 loading docks. There will also be 10,000 sq ft of fresh and chilled space to accommodate growth in this category."
He told C-Store that the depot's larger footprint would allow for scale purchasing of key volume products, while increased warehouse efficiency would "subsequently filter value to customers".
"A focus on chilled range extension and locally sourced products will add further value and help recruit new customers to the business. A new click and collect facility will similarly drive time efficiency to our customers too."
Derek Mackay, MSP for Renfrewshire North and West, said: "I am always delighted to welcome any investment coming to Renfrew – I look forward to hearing more about these proposals as they progress."
Westway is located in the heart of the Glasgow Airport Investment Area, which is one of the key City Deal projects that will benefit from £39.1m of inward investment over the next 10 years.