KeyStore retailers and their customers donated food and household products to 42 food banks across Scotland and the North of England over the Christmas period.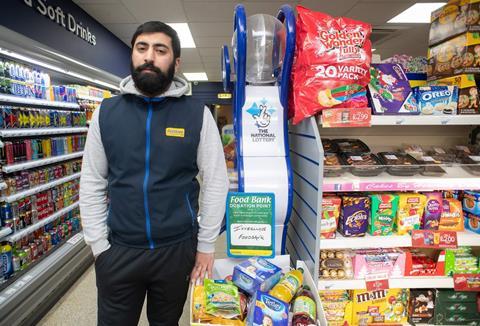 The KeyStore Christmas Foodbank campaign saw wholesaler JW Filshill distribute food containers across the KeyStore estate, with 42 food banks benefiting from the 356 full containers of products collected.
Charities receiving donations included Caithness food bank, which has centres in Wick and Thurso, Kirkcaldy Foodbank in Fife, Drumchapel Foodbank in Glasgow, Inverclyde food bank in Greenock and Middleham Church food bank in North East England.
JW Filshill retail sales director Craig Brown said: "This has been a hugely successful campaign and it struck such a chord with KeyStore retailers that some have decided to continue collecting for their local food banks throughout the year.
"Our stores are all very much in the heart of their local communities so this campaign was a thoughtful way for retailers to support people in need in their area at a time of year when many struggle."
The KeyStore collection points allowed customers to donate non-perishable food products, including packaged cereals, rice and pasta, pasta sauce, tinned meat and vegetables, tea and coffee, biscuits, and UHT milk and fruit juice. Vital non-food products, including pet food, toiletries, feminine products, baby supplies and household items were also donated.
Last year, KeyStore retailers made 85 individual donations to community groups, schools, charities and sports clubs.