A family-run Budgens store in Buckinghamshire has seen a 25% reduction in crime since installing new Facewatch facial recognition technology.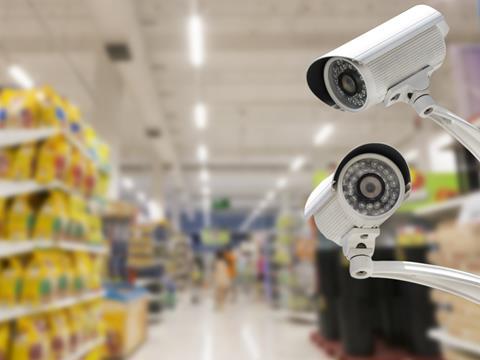 Paul Wilks, who has run the Wilks Budgens store in Aylesbury for three years, said the level of shoplifting had been higher than he was accustomed to at his other two stores, but he had seen a reduction in levels as a result of the new Facewatch technology.
"We were puzzled by the extent of the shoplifting. It was very targeted theft of high value items and it seemed that perhaps it was organised by someone stealing to order," he said. "Just by luck, my wife was talking to a friend she had met, who turned out to be the sales director of Facewatch, and in a conversation she mentioned the problem. Within a few weeks we decided to become the first trial site for the new facial recognition system.
"Since installing Facewatch we have seen a reduction in losses of over 25%. Using Facewatch technology is a significant enhancement from the existing CCTV solution."
The new facial recognition cameras were installed inside the main entrance to the store and automatically scans the faces of customers entering the store against a list of known people who have previously been caught shoplifting or abusing staff on CCTV, before sending an alert to the retailer's smartphone.
Paul added: "The technical ability of the Facewatch system is incredible but it became clear very quickly that the power of the system could only be used if the data in the system was good. We found that our existing CCTV camera were pretty good at capturing shoplifters but the quality of some of the facial images meant that when they were transferred to the Facewatch system it was more difficult to get an immediate match.
"We discussed this challenge with the Facewatch team and very quickly a very powerful solution was found. The newly installed facial recognition camera was also used to capture CCTV footage of incoming customers and as it was being used in a dual mode for CCTV and facial recognition, we were lawfully allowed to look at these images for 30 days before destroying them.
"We now have a system that rarely gives us a false match as every image of a thief is almost a perfect headshot. I am pleased to say that with Facewatch in place where we had a lot of grief a year ago, we have a much more relaxed and positive working environment which is good for the team and the customers. I have to acknowledge that a lot of this is down to introducing Facewatch."
Facewatch ceo Nick Fisher said: "It was a perfect start for the trials of Facewatch to find Paul. Paul was keen to try out the system and prepared to work closely with us to ensure any issues were sorted quickly and effectively. His store managers were very knowledgeable, and this helped us greatly."