Costcutter has unveiled the first of its new-look Mace store fascias, following the rollout of its Shopper First programme.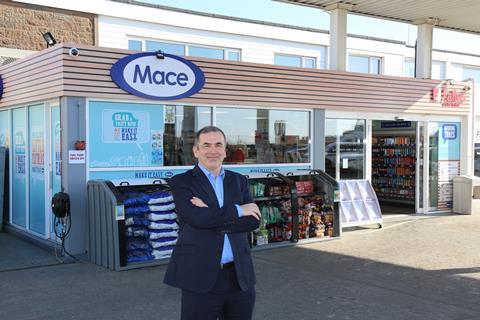 The Mace store in St Brelade, Jersey, is the first to be fitted out with the new look, which includes an updated Mace fascia board, window graphics and internal highline canopy.
Retailers will have a choice of two fixture designs – wood effect or blue vinyl – which match the new window graphics and updated in-store signage.
As part of the Shopper First programme all Costcutter, Mace and Simply Fresh retailers have also been provided with detailed shopper profile information for their stores and advice on implementing easier-to-action changes that will benefit their bottom lines.
Commenting on the new store, Costcutter Supermarkets Group head of store development, Antony Downing, said: "The new-look Mace fascia and store design has been refreshed to help our stores stand out from the crowd and connect with shoppers.
"The shopper mission information will further enhance the shopping experience, with key product ranges and in-store services being refreshed to reflect an increase in demand."
Mace St Brelade store owner Helier Falles said: "The new-look design and fixtures are an attractive and exciting proposition.
"As the first in a wave of refreshed Mace stores, we're thrilled with the finished result and the feedback so far from our customers.
"We feel we are now able to offer our customers not just the products they want, but a fantastic shopping experience too."