The Co-operative Group is set to open a new forecourt store in Norfolk run solely on renewable electricity.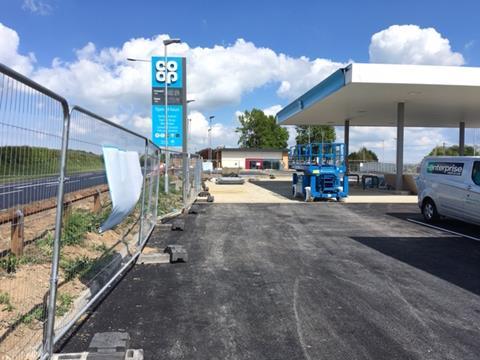 The new 2,500 sq. ft store in Necton, which forms part of a multi-million re-development, will offer compostable carrier bags instead of single-use plastic bags and will operate 100% on renewable electricity.
The store and 24-hour petrol station, which opens on 21 June, will offer a range of essentials, hot food and an in-store bakery products, as well as offering fuel, an electric car charging station and a drive-through Costa.
Co-op area manager Sam Winter said: "It is our aim to establish the store at the heart of local life and contribute to the community - the store will have a great look and range, it's all about getting closer to our members and customers, providing what they want, need and care about, conveniently.
"We also want customers to know that they can become a co-owner and member of their Co-op, and that the Co-op gives back to its members and the community - our members help us to make a difference locally, raising money for local causes simply by swiping their membership card when they shop with us."
Members of the Co-op's Membership scheme will receive a 5% reward when they purchase own brand products and services, with the Co-op giving a further 1% to local causes, while students with a NUS extra card will receive a 10% discount off groceries.
Co-op national fuels manager Eddie Jenkinson said: "We are delighted to have had the opportunity to make such a significant investment in Necton in order to serve the needs of the local community.
"We have been having a great response, and the development brings a disused site back to life for the benefit of both the community and visitors to the region – and it's a great way to mark the 175th anniversary year of the Co-op."