The Co-op has become the latest retailer to stop selling single kitchen knives in response to a rise in the number of fatal stabbings taking place across the UK.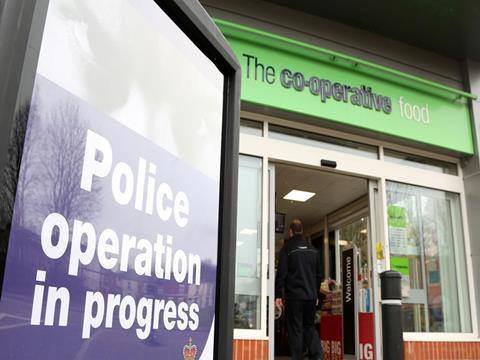 Co-op Food ceo Jo Whitfield said: "Violence and crime damages the fabric of our society and as a responsible retailer, which is focused on helping to protect colleagues and make our communities safer, we felt it was the right thing to do, to remove from sale single knives.
"As a community-based organisation we see the impact on people's lives and we're committed to playing our part and doing all we can.
"It's why we are a major supporter of the Respect for Shopworkers campaign and why we are using our own community fund to support causes which tackle the issue."
The Co-op's move follows Asda, which withdraw single kitchen knives from stores last month.
Single knives were also the most commonly-stolen knife products from stores, Asda said.
However, commenting on the move, Tony Allen, founder of the Age Check Certification Scheme, said that removing knives from sale was not the answer to halting the knife crime epidemic.
"It's important to remember that families have a legitimate use for knives when it comes to cooking and as such, they need to be able to purchase them from responsible sources," he said.
"As such an outright ban on the product is unpractical and, putting that fundamental issue aside, it is our view that a ban on the retail sale of knives would create a black market for unregulated products."
"It is however commendable that The Co-op is acting to address the issue of easy access to knives which is especially important when it comes to preventing under 18s from accessing knives.
"Recent statistics from the police show that children as young as 12 have been found in possession of knives and we believe that retailers have an important role to play in preventing this.
"Rather than banning the sale of knives completely, it is critical that all retailers, including those online, have robust age verification processes in place," he added.
Stabbing in the first quarter of 2019 have almost doubled since 2015, new figures from Anti Knife UK reveal. Reported blade attacks totalled 662, a rise of 95%, with 66 victims killed.