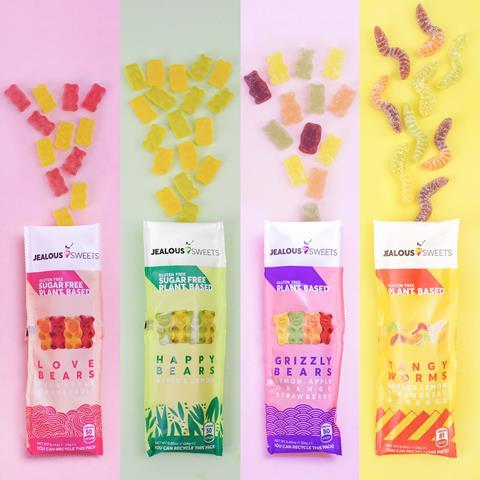 Wholesaler Epicurium has added over 16 new ranges to its extensive selection of healthier snack and drink products.
Boosting its existing product range, new flavours and formats include category-leading brands such Graze 52g impulse bags, as well as two new KIND nut bars – both of which are fully HFSS compliant.
For grab and go, a new smaller 'shot bag' 24g format from vegan Jealous Sweets, along with HiP oat milk 25g 'minis' and Pom Bears are also available for the first time. The group has also taken on a new Lemon Cheesecake Grenade protein bar, plant-based Tenzing Blackberry & Acai clean energy drink, and a limited edition 'Candy Kittens Loves' mixed fruit flavour.
The new lines have already begun to prove hits with retailers. Michael Ratheram, customer engagement manager says: "Evolving lifestyles, demand for healthier food, and increasing consumer sophistication have all changed the way we shop. Consumers are also buying premium and indulgence as their 'little treats' in uncertain times. Retailers can capitalise on this trend by reflecting these brands in their range."