The government's Spending Review 2020 had some interesting repercussions for retailers. James Lowman of the Association of Convenience Stores outlined its impact.
The Spending Review is usually a reasonably low-key affair for the convenience sector, with the focus instead on wider economic forecasts and public sector spending. But this year, with the absence of an autumn Budget, there were some important announcements related to convenience stores that were made during (and after) the Chancellor's speech.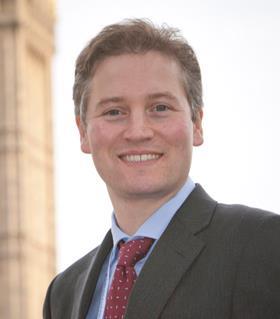 Firstly, the Chancellor announced from the despatch box on Wednesday that the Government would be accepting the Low Pay Commission's recommendations for next year's National Living Wage and National Minimum Wage rates in full, which will take the National Living Wage to £8.91 an hour. From next year, the National Living Wage rate will also apply for anyone aged 23 or over, where currently it's reserved for colleagues aged 25 and over. So where does this latest increase fit within the bigger picture of Government wage targets? The 2.2% increase announced this week is significantly lower than previously expected, suggesting that the Low Pay Commission is acting on concerns from businesses that larger increases could put jobs at risk.
While any increase in employment costs can be difficult to absorb for retailers, we have welcomed this announcement as showing restraint during these unprecedented times and not pushing on blindly in a straight line toward the 2/3 median earnings target. What remains to be seen is if the Government will look to make up the difference in the next few years as the economy recovers from Covid-19, which is why the evidence that we present to the Low Pay Commission about the cost pressures facing retailers is as important as ever, and we can only gather that evidence with your support.
On the subject of business costs, after the Chancellor finished speaking and the supporting Spending Review documents were released, we discovered more action on business rates buried deep in their pages. The business rates multiplier, which usually rises with inflation, will be frozen next year. This is of course a welcome step, but what comes next will be even more important. In the months leading up to April when the 100% business rates holiday is scheduled to end, the Government needs to set out how it's going to ease businesses back into paying rates. A sudden shock of huge bills could do serious damage, which is why we've called on the Government to taper the reintroduction of rate paying to give businesses a chance to adapt.
Overall, while the wider forecasts in the Spending Review were bleak, there was at least some welcome news for our sector.