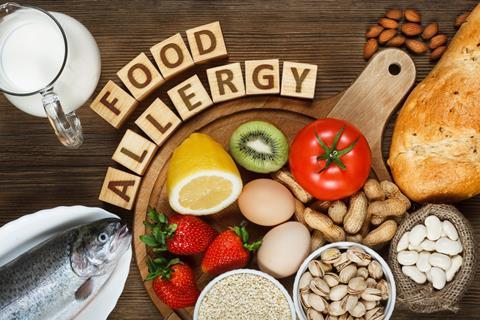 From 1 October, 2021 revised legislation comes into force that will provide further protection for allergy sufferers, and give them confidence in the food they purchase, by requiring more types of food to have potentially life-saving allergen information provided on the label. The legislation is commonly referred to as 'Natasha's Law' following the tragic death of Natasha Ednan-Laperouse who died after suffering an allergic reaction to sesame seeds contained in a filled baguette. At the time, full ingredient labelling, including allergens, was not required by law.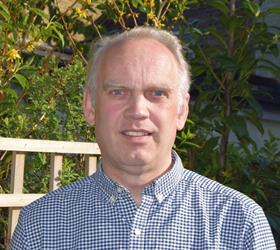 The revised legislation applies to products designated as 'pre-packed for direct sale' (PPDS). That is food packaged at the same place it is offered for sale to consumers which includes pre-wrapped products kept behind a counter. From 1 October 2021 all PPDS food will need to have a label showing (i) the name and quantity of the food and (ii) the full ingredient list. Where present this label must have any of the 14 declarable allergens - celery, cereals containing gluten, crustaceans, eggs, fish, milk, lupin, molluscs, mustard, sesame, peanuts, soybeans, sulphur dioxide and sulphites, and nuts - clearly emphasised (for example in bold and underlined).
For example, a lovingly prepared BLT sandwich, or fresh salad box, that has been made in-store, wrapped, and then placed in a chilled grab & go unit is classed as PPDS. And similarly pies, bakes and sausage rolls that have been baked and are then wrapped before being placed into a hot cabinet are classed as PPDS.
PPDS also includes food packaged by the same business and sold at a temporary or mobile site, such as a food truck or market stall, as well as food that is packaged in the same place and then offered at different units within one building complex, such as an airport, hospital, or shopping centre. If a product is pre-packed AND either fully or partly enclosed by packaging, cannot be altered without opening or changing the packaging, or is ready for final sale to the consumer, then again, it is classed as PPDS.
Information on the labels must be accurate, clear, not misleading in any way, and must be applied consistently across the product range to avoid any confusion. Any food that is not in packaging when it is ordered, or is loose and then packaged after being ordered, is NOT subject to Natasha's Law.
The changes brought about by Natasha's Law will ensure that consumers with a food allergy or intolerance have all the information required for them to make a safe choice when buying PPDS food, particularly at self-service order points or checkouts where there is no interaction with staff. But enough of Natasha's Law itself, how can retailers ensure that they are compliant?
The requirements of Natasha's Law are undoubtedly going to present convenience food retailers and foodservice operators with a significant challenge.
Our job, as a responsible supplier, and partner to thousands of convenience retailers across the UK, is to do everything we can to make compliance easier for those who are operating an in-store bakery and/or food to go operation. Over the coming months we will be contacting all customers to ensure that they are aware of what they are required to do and assisting them in communicating with consumers by providing specially developed labels that facilitate the prominent display of any ingredients contained within products designated as PPDS.
Apart from the possibility of making a customer seriously ill retailers could also face financial and reputational damage for failing to comply with allergen information requirements. Local authorities enforce allergen information regulations and a retailer's failure to comply could result in the authority taking action against them. A person convicted of an allergen offence under the FIR 2014 will be liable to an unlimited fine decided by a Magistrate on a case-by case basis.