It's hoped that reforms to food labelling will help those with allergies and intolerances, but how will the legislation affect independents?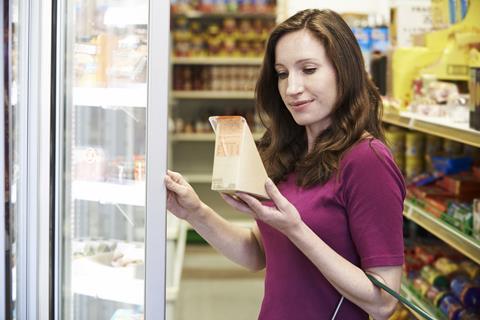 A sesame seed may look harmless enough, but for teenager Natasha Ednan-Laperouse, who consumed the ingredient in a Prêt à Manger baguette back in July 2016, it was the trigger for a severe allergic reaction which devastatingly ended her life. The 15-year-old was aware that she couldn't eat sesame, but the allergen was not flagged up on the product's packaging.
Now the UK government has brought forward new ingredients labelling legislation, known as 'Natasha's Law', which means that retailers selling pre-packed food for direct sale will have to follow stricter rules on labelling by summer 2021.
Under current regulations, pre-packed food items such as ready meals, sandwiches or salads which are made by staff on site are not required to display allergen information on packs. But under the reforms coming into force across England and Northern Ireland, food outlets including c-stores must include full ingredient listings on all food packaged on the same premises in which they are sold. The rules do not apply to items made to order in front of the consumer, however, such as a sub or wrap filled with ingredients of the shopper's choosing.
The legislative changes mean any allergens should be marked on pack in bold, contrasting colours, or underlined. The 14 key allergens that must be listed under the reforms are: celery; cereals containing gluten; crustaceans; eggs; fish; lupin; milk; mollusc; mustard; tree nuts; peanuts; sesame seeds; soybeans; and sulphur dioxide and sulphites.
As yet the rules do not apply to Scotland and Wales. The Scottish government intends to spend more time assessing the impact of the changes and is aiming to implement any legislative amendments by autumn 2021. Welsh ministers are expected to decide shortly on whether the UK government's proposals should be adopted.
Budgens retailer Vince Maloney, in Virginia Water, Surrey, is positive about the reforms. "It's difficult with what happened with that case, which is why it is very important that these new reforms are acted on," he says. "Yes, it'll cost a bit more for suppliers or those with food to go, but labelling is something that needs to be done properly."
Vince points out that many retailers are already trying to provide more comprehensive allergy information on the food they sell. "I think a lot of people do try to offer better labels already," he adds. "Lots of the sandwich suppliers are already doing a lot and have done a good job, but they will have to do more before the changes come in."
Welsh retailer Andrew Johnson, who runs Dafarn Newydd Stores in Powys with his wife Coleen, first started making his own sandwich range last year following the collapse of KerryFresh.
"We needed to make our own sandwiches because we couldn't get a good supply," he says. "The good thing is that since making them in-store we have doubled sandwich sales to 60 a week and customers definitely prefer them being homemade."
Andrew's decision to make the products was also influenced by Trading Standards telling him that the products didn't need to include on-pack allergy information.
Like everyone else, he was shocked by the death of Natasha Ednan-Laperouse, but if the amended food labelling legislation is implemented in Wales, he fears that the changes could increase costs for his business.
He says: "It's a really difficult issue, but as a small store with only two people working in the business, with two young girls to look after, the prospect of every food-to-go item having to be labelled with allergy information is a big undertaking.
"At the moment, we have a book with all the allergy information we need to inform customers and are happy to have conversations with them at any time," he continues.
"We order labels from Booker, but the proposed legislation would mean having detailed information on every product, which is a lot of work for us, especially if they have to be printed, and obviously increases costs."
Having to create allergy information for products that contain ingredients from different suppliers could be particularly problematic, he argues.
"The coleslaw or sauces you get from one supplier could contain completely different ingredients to those from another source. Depending on the type of bread or which supplier we use from one week to the next, we might end up having to print an A4-sized sheet of allergens to go with every product.
"Any changes to the legislation might be easier for bigger stores which have one supplier for each ingredient."
Simon Biddle, owner of Biddles Spar in Redditch, Worcestershire, shares Andrew's concerns about the regulations, but believes that his store is at an advantage because all his sandwich ingredients are locally sourced. "It is going to be a big undertaking for small retailers like us, but it is one of those things," he says. "All of our sandwiches are made in-store using local ingredients so the good news is that we already know what goes into them.
"The main issue is going to come from having to input all the data into our labelling machine. We probably offer about 150 lines if you count all our ready meals, so it is going to take a lot of time to create full ingredient labels," Simon asserts.
The kitchen at Biddles Spar is manned by three or four members of staff at a time, so Simon is keen to make it easy for them to label products correctly.
He adds: "I think it is going to be down to me and the wife to get all the new labels sorted ahead of time so the girls in the kitchen can just put in a PIN for each product without having to worry.
"The one thing that might be highlighted as part of the legislation is how all these other ready meals that people make contain so many artificial ingredients. I can see that benefiting us because all our ingredients are natural."
Simon is already having a conversation with his label provider to prepare for the legislation.
"I've been talking to our label company about all the changes so we can get ahead of the legislation," he says. "We are probably going to have to buy a new machine to manage all the data, which could cost up to £1,000, so it isn't going to be cheap."
Spar retailers Donna and Stephen Mullan, who own three stores in Northern Ireland, operate a small deli kitchen within their Armagh store which they use to make all their hot ready meals, takeaway dinners and food-to-go products.
Preparing and cooking such a broad range of own-brand meal solutions is something that the retailing couple have perfected over a number of years, and allergy labelling is just one of many factors they already take into consideration.
"We are faced with regular challenges on labelling, environmentally-friendly packaging and most recently on allergens and other dietary guidelines," Donna says.
"On the allergens issue, we work closely with our Environmental Health Officer and suppliers to compile a database of allergens so that they can be transferred easily to our labelling."
Technology helps
Shopping app Ubamarket is helping to make identifying allergens in foods easier by introducing an Allergy Alerts feature for its platform. It allows users to scan the barcode on branded items, which tells consumers instantly whether the item contains any allergens. Alerts are also provided for products that are suitable for vegetarians and vegans.
Ubamarket founder and chief executive officer Will Broome is urging small stores to recognise how vital it is to provide easy-to-read food labels. He says the firm's research has found that almost 44% of shoppers find food labels almost impossible to read.
"Consumers are putting more thought into nutritional and ingredient contents when they shop. Our findings are reflective of the diverse palate of UK consumers and the importance of making complicated food labels clearer as they shop."
CPL Training managing director Louise Sui thinks retailers should see the stricter labelling laws as a positive.
"While the proposed new food allergen labelling may seem daunting, it's important to also see this as an opportunity," she asserts. "Clear allergen labelling on pre-packed food could help drive sales, as customers who may have previously been hesitant will be more confident in the produce they are purchasing."
Sui points out that staff should already be able to inform customers of the allergens contained in a product, so the challenge for retailers is to educate their team on the appropriate labelling format.
She adds: "Training plays a crucial role in ensuring all employees have the knowledge and skills required to ensure your store is adhering to the allergen rules. So reviewing your current training and providing refreshers where required is an important first step."
Industry groups back the labelling changes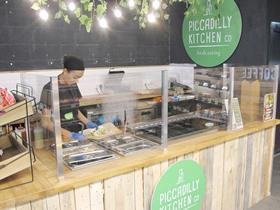 The Food Standards Agency (FSA) was one of the leading campaigners for increased allergen information to be introduced on prepacked food for direct sale in the UK.
Foods that have been packaged on the same premises from which they are being sold are currently not required to carry labelling about allergens, as it is expected that customers will speak to a member of staff for detailed information.
However, earlier this year the FSA board set out key priorities as part of an ambition to make the country the best place for food hypersensitive consumers, which includes those with food allergies.
FSA chair Heather Hancock says: "Food allergies and intolerance affect millions of people and their impact can be as big as, or bigger than, almost all other food-borne diseases.
"That is why we have concluded that more extensive food labelling is the right outcome to provide greater protection for consumers, but introduced in a way that we can be confident will work.
"While it is impossible to eliminate the risks entirely, we consider that this change, along with other measures we are prioritising, will deliver more effective protection for allergic consumers."
The FSA board also agreed that best practice measures should be shared across the industry, and efforts should be made to improve public awareness and advice for businesses.
This view is shared by Association of Convenience Stores chief executive James Lowman. He says: "Customer safety is a priority for all food businesses and we will continue to work with the Food Standards Agency during the two-year implementation period, to help retailers understand and deliver the changes of the new law. Food businesses large and small will need detailed guidance and support to implement these changes."
For more information, visit www.food.gov.uk/business-guidance, or www.acs.org.uk/advice/assured-advice.