Tom Downes, CEO of Quail Digital, explains how technology can play a pivotal role in the safeguarding of all employees working on the shop floor.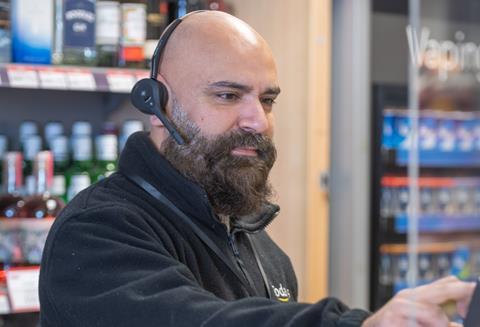 Retail crime has always been prevalent; in fact, reports suggest that crime has indeed been rising over the recent years, but has since been further accelerated by Covid-19. Sadly, it's expected that retail crime will continue to increase particularly as we face social and economic downturn as a result of the global pandemic. In such pressured times, it's imperative that retailers continue to operate as efficiently as possible, and that means tackling shop floor crime. Last year, it was recorded that crime against convenience retailers cost the sector an estimated total of £211m. But most importantly, ensuring the safety and wellbeing of those working on the shop floor must be a priority for all retail organisations.
The evidence is clear. Retail crime is rising. The 2020 British Retail Consortium revealed findings from its annual retail crime survey showing incidents of violence and abuse against shop workers had risen to 424 per day in the period from 1 April 2018 to 31 March 2019, up 9% from the previous year. Further supported by the 2020 Association of Convenience Stores (ACS) Crime Report which revealed an estimated 50,000 incidents of violence against shop workers and an estimated 83% of convenience sector workers had been subjected to verbal abuse between March 2019 to March 2020.
But worse still, the Coronavirus pandemic has since skyrocketed incidents of violent abuse towards those essential key workers serving in retail. Figures from the Union of Shop, Distributive and Allied Workers (Usdaw) report show that since the pandemic began, the average shop worker has been assaulted, threatened or abused every 6.5 days – more than double the rate of incidents compared to 2019.
What must not be lost in these findings is the fact that those shop workers whom the crime has been committed against are more than statistics. These individuals are often left with emotional trauma and in some cases, physical harm. 25% of the 50,338 recorded instances of violence reported in the ACS 2020 crime report resulted in injury.
Furthermore, it's important to consider the mental health effects that coronavirus is adding to those frontline shop workers during such difficult and uncertain times. That in itself can be overwhelming for many employees without the added pressure of feeling unsafe. The Usdaw report entitled: 'The impact of coronavirus on the workforce survey,' shows that a high number of shop worker respondents are feeling increasingly stressed and anxious, expressing concerns about the long-term impact of the pandemic on their mental health.
So what can retail stores do to better protect their employees?
While completely eliminating retail crime is a complex and ongoing battle that requires support across a wider ecosystem - from Government initiatives to policing - there are some best practices that retailers are adopting to reduce crime and create a safer working environment for retail staff.
For example, the Co-op has turned to technology and connectivity to tackle crime and violence against employees, as part of its larger 'Safer Colleagues, Safer Communities' campaign. Along with further investment into intelligent CCTV systems and forensic deterrents, part of its campaign focuses on the better use of connectivity among staff using digital headsets, explaining that: "a key area for the Co-op has been in-store connectivity, which enables colleagues to talk to each other in different parts of our stores and to others who can help in circumstances where there is an incident. We have spent £4.5m on new headsets which are now in all of our stores."
The benefits of improving connectivity with the use of wireless headsets are not only proven to reduce shrinkage due to petty theft, they also offer shop workers reassurance when the communication systems extend to a 24 hour monitoring service, meaning that essential real-time support and expertise for frontline staff when a dangerous situation occurs can be conveyed. Empowering retailers to reinforce the training already in place and ensuring employees follow protocol to minimise their risk of being hurt is essential during a frightening situation.
And with the increasing levels of violence in-store occurring as a direct result of confronting shoplifters, connecting employees with security experts and, by default, the police, not only acts as a deterrent to those with more violent intent, but enables the correctly trained individual to intervene and confront the criminal.
While there is no overnight fix to eradicating retail crime, there are solutions that can be put in place to help promote the better safety of shop workers. No worker should be subject to physical or verbal abuse, and with the coronavirus adding strain to the mental health of those on the frontline, everything must be done to prevent further negative psychological impact.