As the world recovers from the global pandemic, retail crime presents a huge challenge for shop workers and owners. The challenges presented by COVID-19 have been further exacerbated by recent social and economic downturn; the rising cost of living and supply chain shortages. In such pressured times, it's imperative that retailers continue to operate as efficiently and safely as possible, and that means tackling shop floor crime. The latest crime report from the Association of Convenience Stores 2022 showed that crime against convenience retailers cost the sector an estimated total of £100m last year - an average of over £2,000 per store. But most importantly, ensuring the safety and wellbeing of those working on the shop floor must be a priority for all retail organisations.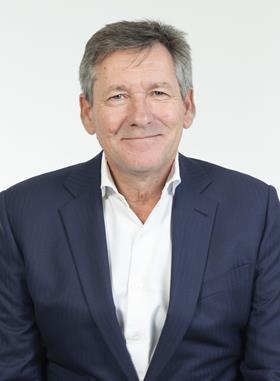 Rising incidents
The latest British Retail Consortium Crime Survey showed incidents of violence and abuse against shop workers had risen to over 450 per day, which includes 114 incidents of violence each day. This was further supported by the 2022 Association of Convenience Stores (ACS) Crime Report which revealed over 35,000 incidents of violence against shop workers and over 800,000 incidents of verbal abuse. In one in four cases, instances of verbal abuse were found to be hate-motivated.
The impact of the Coronavirus pandemic on those essential workers serving in retail has become clear, and customers not following COVID secure guidelines was revealed as the top trigger for violence in the ACS report. Figures from the Union of Shop, Distributive and Allied Workers (Usdaw) report showed that since the pandemic began, the average shop worker was assaulted, threatened or abused every 6.5 days – more than double the rate of incidents compared to 2019.
And with living costs rising both as a consequence of the pandemic, now also exacerbated by the conflict in Ukraine, the risk of shop floor crime and threat against workers is unlikely to alleviate any time soon.
Moreover, it's important to remember that those shop workers against whom the crime has been committed are more than statistics. These individuals are often left with emotional trauma and in some cases, physical harm. According to the ACS 2022 Crime Report, a weapon was used in over 16,000 violent incidents last year. Clearly, action needs to be taken, so what can retail stores do to better protect their employees?
Safeguarding retail staff
Eliminating retail crime is a complex task that would demand support across a wider ecosystem, from Government initiatives to policing. However, by adopting some best practices, retailers are successfully reducing crime and creating a safer working environment for their staff.
The benefits of improving connectivity with the use of wireless headsets, for example, are not only proven to reduce shrinkage due to petty theft, they also offer shop workers reassurance when the communication systems are used alongside other security systems. Empowering retailers to reinforce the training already in place and helping employees to follow protocol to minimise their risk of being hurt is essential during a frightening situation.
With the increasing levels of violence in-store occurring as a direct result of confronting shoplifters, connecting employees with security experts and, by default, the police, not only acts as a deterrent to those with more violent intent, but enables the correctly trained individual to intervene and confront the criminal. We discussed the issue with several convenience store retailers and 87% of staff reported feeling that headsets made them feel safer. "Real time communication helps make staff more alert to wrong-doers." said Harj Dhasee, managing director of Village Stores.
The retailers we spoke to agreed that headsets enable staff to manage confrontational situations or aid in getting the right person to an incident, with three quarters saying that headsets reduced incidents of theft. "Headset communication is like having staff working in pairs, they feel less alone and safer." explained Jordha Sanghera, director of Bells Stores.
The growing issue of retail crime needs to be addressed. While there is no overnight fix, solutions exist that can be implemented to help promote the better safety of shop workers. No worker should be subject to physical or verbal abuse, and with economic pressures biting most-pandemic, everything must be done to create a safe environment for retailers and their customers.