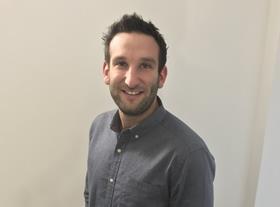 Younger generations have a pivotal role to play in the future of one of the fastest growing sectors in UK food and grocery – so why is it that convenience stores are struggling to attract younger shoppers?
Our latest research into the convenience channel, the HIM & MCA UK Convenience Market Report 2019, highlights a fall in the percentage of shoppers aged 16-34 using c-stores (to 28% from 32% in 2017). When segmented into age ranges, both 16-24s and 25-34s suffered a one percentage point decline, equivalent to almost 100,000 fewer shoppers aged under 25 this year in c-stores.
In contrast, the proportion of shoppers aged over 55 increased by two percentage points on 2017. These changes are ahead of those seen in national demographics and the ageing population, indicating that the sector under indexes in younger shoppers and over indexes in older ones.
Overall, the report indicates accelerated growth for the convenience market in 2019 (3.5% vs 2.7% in 2018). However, with the proportion of younger shoppers declining, is this growth sustainable? How can retailers place a greater focus on attracting younger shoppers?
Food to go is key if retailers want to drive younger consumers. Shoppers aged 18-24 are 46% more likely to buy a meal deal compared with the convenience average. But meal deals have moved on from pre-packaged sandwiches and those retailers who are succeeding are placing focus on differentiation through hot food to go or partnering with foodservice operators to generate footfall.
Younger shoppers are also more in tune with their social conscience and show interest in economic and environmental issues. Awareness around the effects of plastic in general is more prevalent among Millennials, as 50% of 25- to 34-year-olds actively seek information on plastic pollution, compared with just 19% of 55- to 64-year-olds doing the same.
Engaging and supporting both global and local issues will resonate with younger shoppers – more and more retailers, both big and small, are making changes that demonstrate their social conscience and drive loyalty and engagement among younger generations.