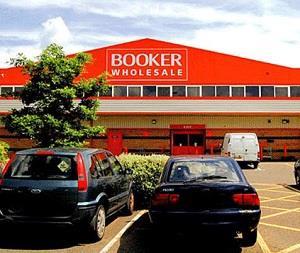 Booker's plan to introduce delivery charges has attracted the ire of independent retailers. Booker confirmed that from Monday 28 February a delivery fee of £29.95 will be added to each delivery for Premier and Family Shopper retailers and £34.95 for all other retail customers, regardless of order size.
Other changes include changing the cut off time to place orders to 9am for next delivery
I received the following from Andrew Shepherd saying: "Please find below a letter sent to Booker by myself regarding the imposition of a £29.95 + vat fee on each delivery to our Premier Store in Bude."
And this is how the letter went: "Thanks for the 'phone call earlier today. It came as a complete shock to us.
"We are a Premier retailer and have all your signage outside the shop 24/7. We also do the promotions every three week period.
"I thought Booker was for the independent retailer. Then how come you are going to charge us £29.95 + vat per delivery? This seems excessive, especially when you are in Bude delivering to CATERERS WHO WILL NOT HAVE A DELIVERY CHARGE AT ALL. The lorry will stop outside of my premises and invoice me £29.95+vat, but, without moving a wheel, will deliver to a bar with no delivery charge. How can this be fair??
"We spend £10,000 per week at the moment, significantly larger in the summer. I have not seen you taking much into the bar that is any different from the retail goods we have. So why no fee to them and other caterers?
"They and other caterers you deliver to have RETAIL goods most of the time, we've seen it on the lorry so there is no point in denying it. Why are caterers a special case who can have goods, seemingly without a minimum value, but we, and Stratton Stores, our other shop, have to have a MINIMUM of £1000 in groceries alone PLUS cigarettes?
"Also, I am working seven days a week, Sunday's just an hour or so to do the papers, but still having to come into the shop. I bet none of your staff have worked seven days a week for the past two years with no break. No, I thought not. Now you want me to come in on a Sunday to get an order done to send down to you by 9.00 AM on Monday for delivery Tuesday, when the cut off time has normally been 12pm midday Monday for Tuesday delivery.
"So as I understand it, you will be in Bude, Mon, Tues, Wed, Thurs, and Friday with us, as your largest customer by far, being the only ones paying this extortionate fee. Please correct me if I am wrong and justify your reasons for only CHARGING Lansdown Dairy for the delivery service.
"Can you please send me the requirements, in black and white, the terms of being classed as a catering account as opposed to a retail account. We sell exactly the same items as you are delivering to the bars, and the other catering establishments. We do food to go, hot drinks, made to order sandwiches etc so how does that not make us a caterer? They all have canned drinks, bottles of drink etc, the same as myself, certainly no catering type products, just retail products. etc. etc."
Andrew is certainly not the only retailer up in arms over the new delivery charge. On the private Booker Symbols site someone worked out it would cost them £5,616 a year for three deliveries a week. And called it "bloody shocking".
Others threatened to leave.
A solution was suggested: "Just do click and collect through bigger supermarkets. We're buying more and more from farm foods, Aldi, Morrisons and we do click and collect with them. We spoke to some store managers direct and they prefer us calling ahead with an order rather than emptying their shelves and freezers and they have to restock."
And this was interesting. "The biggest kick in the teeth is Tesco now own Booker and I can buy lines in Tesco cheaper than I pay to buy them from Booker. I can also get a delivery from Tesco for £5."
In response, a Booker spokesperson said: "We take these changes very seriously and regrettably have been forced to take this difficult decision due to rising costs."