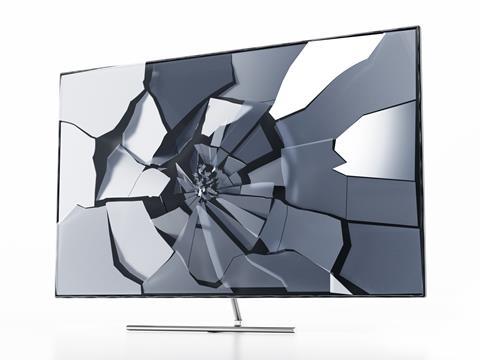 I occasionally get emails from people who have nothing to do with the convenience world yet they are beset with common problems (photocopy companies for instance) or in this case, Rhino Media screens – or rather, the leasing companies involved.
Dan Chapman emailed: "I run a Skatepark and Climbing Centre and ended up with two of these screens and am in debt with UCFS for around £17,000."
He added: "Have you heard any more from anyone regarding this or know of any groups of people in the same situation? I feel a bit alone with it but I know there are many others like me out there."
Not half. For those who missed this saga, back in 2019 Rhino Media took over a deal set up by Viewble (aka Shoppers Network and Mad Ads) when Viewble went into liquidation. The scheme was meant to be cost neutral – the ads that Rhino flogged would pay for the leasing. Except Rhino also collapsed leaving hundreds of outlets with blank screens and growing leasing bills, 90 percent with Grenke and the remainder spread out among four others, one of which is UCFS.
I spoke to Ian Wright (financial advisor and unofficial spokesman for a growing group of retailers seeking a way out) for an update because when I last reported on this subject in the summer there was a court case due to be heard in Reading at the end of September.
But, just like everything else in this crawling-with-Covid world, the case has been postponed – not that courts ever did have a Speedy Gonzalez reputation.
Ian says there are about 58 cases now awaiting court, a large number to be held in Reading. It is hoped that Reading judges put two and two together. Ian has heard of a couple of cases being lost. "But one was a barrister against a corner shop and the other has a non disclosure agreement settlement so probably the retailer won."
I put Dan in touch with Ian whose advice can be summed up as 'delay, delay, delay', or, as he put it: "Kick the can down the road."

Jac Roper is editor for Convenience Store's Dear Jac column. If you've got a retail problem, call Jac on 020 8502 9775 or email: jac@roper-biz.co.uk.