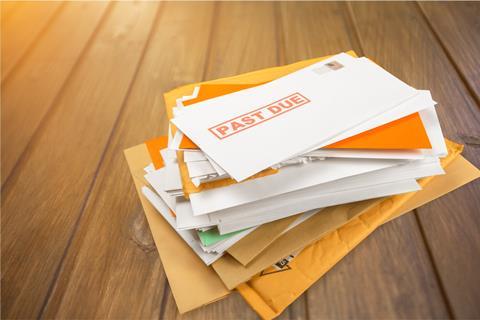 Pankaj Gupta rang up from Gian Supermarket in Newcastle about a debt collector's letter he received on behalf of leasing company UCFS for £12,420.80. The story goes back to the summer of 2019 when advertising screen supplier Viewble Media UK Ltd went bust. Its directors said they paid Rhino Media Group to take over their network of stores with screens. Rhino couldn't get nearly enough retailers to secure the funding from advertisers to pay the leasing companies back. (It was meant to be a cost neutral scheme: the ads pay for the leasing.) Rhino then folded. Many retailers were therefore stuck with useless screens and repayments to leasing firms totalling many thousands.
I started reporting on Rhino in the autumn of 2019 after receiving calls from a raft of retailers, Pankaj being one of them at the time.
This July Pankaj said he had heard that there was a court case coming up in Reading at the end of September with Grenke (the main leasing company) suing Raj Patel.
I spoke to Raj Patel who previously ran Village Discount Store in Neath Port Talbot, who will be defending.
He referred me to Ian Wright who has a background in financial services and who got involved when a retailer he had been advising got into trouble with Viewble Media and Grenke and then stayed involved on a pro bono basis "because sometimes it's the right thing to do". He sort of acts as unofficial spokesman for a group which now numbers around 220 with about 20 of them going through the courts. Each member put in £100 each and there were also a couple of big donations, to give them a fighting fund. Therefore they have managed to get some legal experts on board.
Although it would not be accurate to call the impending court action a test case, what everyone is hoping is that the court will recognise that this is not an isolated case.
Many retailers have complained to the Financial Conduct Authority. Ian Wright thinks the FCA is non responsive overall. He reckons if Grenke wins the FCA probably won't do anything. If the defendant wins and if it is a properly fought case then Grenke will need to sit up and take serious notice.
His advice: phone up UCFS and tell them there is a court case involving the other leasing company (Grenke) and everybody should want to see the outcome first.
Another retailer, Raj Singh, told me he had heard that the leasing companies were only going after limited companies and not sole traders.
Pankaj operates as a limited company. If the debt collector/UCFS won't back off then he could fold Gian Supermarket Ltd and re-emerge debt-free as something else. I told him to discuss it with his accountant.
Turns out that he has a scrupulous accountant who told Pankaj it wouldn't be worth it for the sake of his reputation.
But he's dealing with very unscrupulous characters, so although it is known as 'pulling a Phoenix' I would say, in this case, it is fighting fire with fire. And it isn't illegal.

Jac Roper is editor for Convenience Store's Dear Jac column. If you've got a retail problem, call Jac on 020 8502 9775 or email: jac@roper-biz.co.uk.