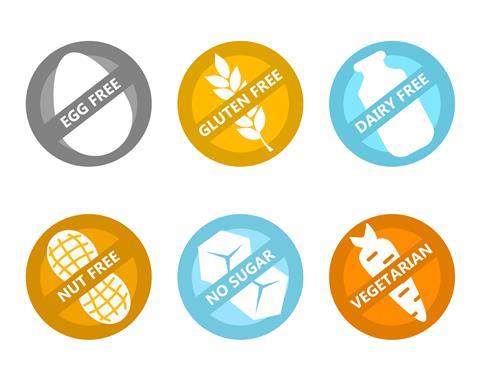 Convenience store shoppers with dietary requirements are offering the industry a "key opportunity" with 15% having a higher visit frequency than the average shopper, new research shows.
Data from Lumina Intelligence's Convenience Tracking Programme found that 15% of the UK have a dietary requirement, with vegetarian and wheat/gluten free being the two most common types, highlighting the scope for retailers to attract higher footfall.
Of these shoppers, 15% visit convenience stores 2.7 times per week, compared to a 2.4 convenience average, and spend 11% more per item - £3.61 compared to £3.27.
It also found that they have a 9% higher total basket spend - £12.99 versus £11.91.
"Consumers who follow dietary requirements are beneficial to attract to stores," Lumina Intelligence head of insight Blonnie Whist. "On average, they spend more and visit more frequently.
"Categories including bakery, crisps and snacks, and frozen are key opportunities to attract consumers with dietary requirements.
"Although vegetarian and wheat/gluten free are the most common dietary requirements, awareness of the environmental impact and health benefits of reduced animal products have led to a boost in veganism within mainstream culture."
In August, A.F. Blakemore, recognising the growth in the sector, acquired online wholesaler and retailer Vegan Store as an online division of the Spar wholesaler.