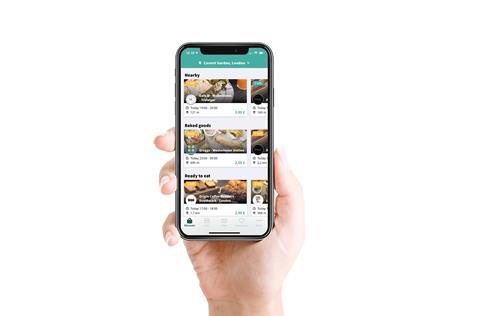 Costcutter Supermarkets Group has revealed details of its new partnership with food waste app, Too Good To Go, to help reduce in-store food waste and its related environmental impact.
The app is being trialled in 20 of its stores nationwide and has saved the equivalent of 1,000 meals already.
The move is part of CSG's strategy to reduce environmental impact and develop the role it plays within local communities as part of its response to the ongoing COVID-19 pandemic, which has seen local convenience stores increase in importance for shoppers.
Too Good to Go praised Costcutter for the speed the trial was rolled out, just 18 days from initial conversations to the pilot launch.
Too Good To Go UK country manager Paschalis Loucaides said: "It normally takes between four and six weeks to recruit a retailer with CSG's business model, with a store estate made up largely of independent retailers. CSG's enthusiasm meant that the entire process, including set-up and training staff, took just 18 days from initial conversation to the pilot going live. This is astounding and underlines CSG's dedication to making a change to tackle food waste."
"After just two weeks, one of CSG's company-owned stores alone saved nearly 1,000 magic bags of food, which is something to be really proud of. We're really looking forward to continuing our partnership and seeing what impact we can make together in the fight against food waste."
Too Good To Go enables food retailers and food to go outlets to reduce their food waste and carbon footprint, attract new shoppers and improve margins by helping them sell 'Magic Bags' of surplus fresh food and groceries on the day of expiry that would otherwise risk going to waste.
Shoppers simply download the free app, search for participating stores with unsold food and, after placing their order, collect their Magic Bag in store within an allotted collection window.
Costcutter marketing director Sean Russell added: "We're thrilled to be partnering with Too Good To Go as part of our strategy to develop the role that our company owned stores play in communities and how we can then look to share this with our independent retailers.
"We recognise the role we have to play in helping our retailers reduce food waste in stores and Too Good To Go offers the perfect solution, distributing food in the most environmentally friendly way, feeding local communities at a considerably reduced price, and supporting our stores to reduce their waste and the financial cost that goes with that."