Russian Standard Vodka is relaunching its premium vodka brand, Russian Standard Platinum.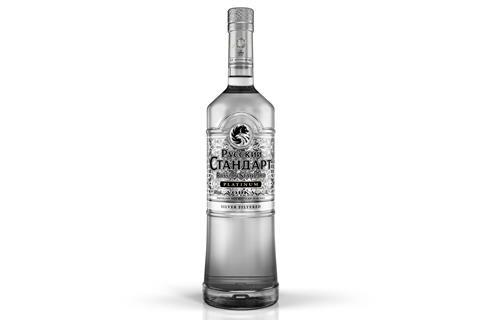 The updated vodka (40% abv) has a new taste profile, created through an increased resting process, and refined bottle design featuring a fresh glass, metallic silkscreen and monograms look.
The drink is crafted using water of glacial origin from Lake Ladoga and winter wheat from the Russian Steppes and is distilled more than 200 times.
The product is available to convenience stores and independent retailers now, with an rrp of £25.25 each.