Russian Standard Vodka has reintroduced its original bottle with an updated packaging design.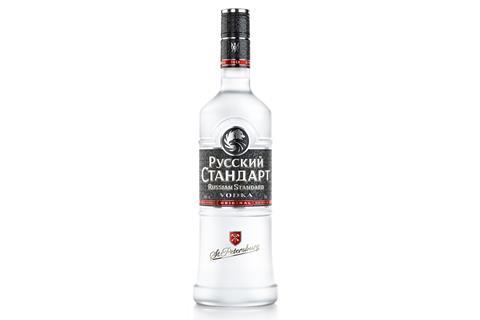 The new look product puts an increased emphasis on the Russian Standard logo and brand name. An additional, premium silver label also highlights the brand's origins in the city of St Petersburg.
The Russian Standard bell-shaped bottle has been redesigned with the aim of being lighter and more elegant, finished with a cap design developed especially for the original product.
Roustam Tariko, founder and chairman of the board of directors of Russian Standard Holding, commented: "Established in 1998, the Russian Standard brand set a high benchmark for the entire industry in terms of the quality of vodka and its packaging. Today we are pleased to present the first revolutionary update and offer a modern perception of the traditions of high quality of the best Russian premium vodka in the world."
The updated Russian Standard Original bottle is rolling out to convenience stores now.