Pernod Ricard has unveiled a new digital campaign for its Malibu range focusing on Generation Z shoppers.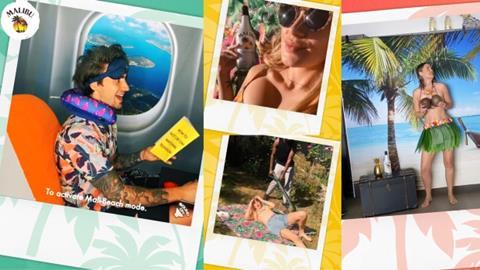 The campaign gives consumers the chance to win the 'ultimate at-home Malibu gift pack'. Malibu has partnered with lockdown content creators to launch a user-generated 'Holiday at Home' content series, encouraging people to share where in the world they would rather be during the summer months. By posting on social media and tagging @maliburumuk with #MalibuHoliday, consumers will be entered into a competition giving them the chance to win an at-home pack featuring all the Malibu products available in the UK.
The campaign will be running throughout June on the brand's Instagram channel @Maliburumuk and will coincide with in-store activity surrounding Malibu Piña Colada.
Marketing director at Pernod Ricard UK Raja Banerji said: 'During these uncertain times, consumers are looking to learn new skills and are seeking moments of joy within their home. Memories are able to bring sunshine to any cloudy day and Malibu is all about inspiring our Young Fun Starters to create summer memories that last a lifetime. Since our consumers can't be together physically, our campaign encourages the creation of new memories in their own home by bringing that summer feeling to life digitally.'