The retail landscape looks set to provide both challenges and opportunities in the year ahead. Competition, rising costs and crime remain, but there's potential from plastic free, food to go and fresh. Industry commentators and retailers predict what's in store for 2020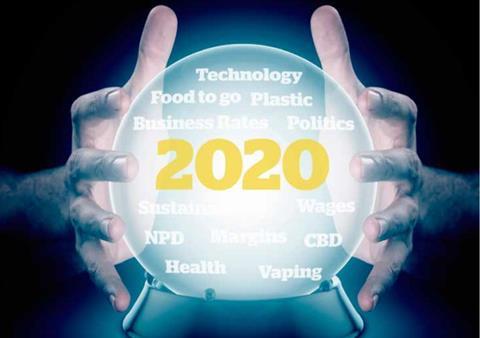 Dealing with political issues
James Lowman, Association of Convenience Stores chief executive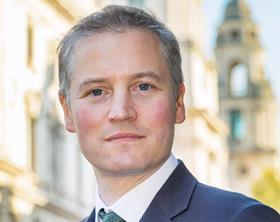 "The 2020 political landscape will be dominated by the fallout from the General Election and subsequent direction of the UK's relationship with the EU. But outside of the Brexit bubble, the next government will no doubt be keen to make its mark on domestic policy early and set out longer-term plans that could have an impact on the convenience sector.
One of the policy areas that all parties have committed to some level of action on is the environment. Just before the election was called, the government published the Environment Bill which set out proposals for a deposit return scheme (DRS) in England and Wales, as well as other areas to reduce the impact and use of plastics.
2020 will almost certainly be when all of the details are shaken out, so it's crucial that we explain the dangers of putting in place a badly-designed system.
Another area where the last government had more than one attempt at making an impact is on tackling obesity. Expect to see tighter restrictions on advertising, more requirements on labelling and potential siting restrictions proposed. It's our job as a sector to demonstrate that we can provide choice for customers, and really amplify our credentials on healthy eating.
The third area that will remain high on the agenda is crime. 2019 saw thousands of retailers making clear to government the impact of violence and abuse on them and their staff, so 2020 must be defined by action from government to ensure that retail crime is taken seriously."
Keep on top of retail trends
Andy Cresswell, Bestway Retail chief retail officer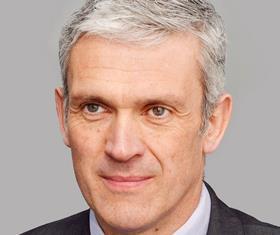 "Independent retail continues to be a competitive sector, made more challenging by increasing costs and increasing crime rates.
Looking ahead, it becomes more important for retailers to know what their point of difference is and how they are meeting their local consumer needs, as shoppers are well-informed and have a lot of choice, particularly with the rise of discount stores on the high street and with discount supermarkets entering into convenience formats. This consumer awareness also extends to environmental factors, and the reduction of plastic use will become an even more important topic in the coming year.
The 'healthier' eating trend continues to grow, with many consumers looking for lower-sugar alternatives and superfoods. Consumers will also seek out meat-free options and many more take a flexitarian approach. Retailers need to cater to these differing needs.
Following the rollout of Minimum Unit Pricing in Wales early next year, I expect this alcohol legislation will be introduced throughout the UK and will provide a level playing field for all retailers.
Broadly speaking on categories, retailers need to continue to introduce npd to attract different customers and especially the young generations who seek out trends.
This generation has grown up in a cashless society and to cater for this, retailers need to invest in IT to support an increase in card transactions and look at their banking options to reduce cost. Fortunately, this also makes the store less susceptible to crime."
Make the step into food to go
Colm Johnson, Booker Group – Retail managing director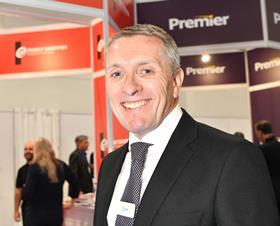 "I believe 2020 will bring many opportunities for retailers to adapt and develop their convenience offer and build upon the trends that we have seen in 2019.
If I could recommend one thing that retailers should do in the coming year, if they haven't already, is to introduce a good quality coffee solution as the first step into the food-to-go category. Every convenience retailer should have coffee and then look to build a food-to-go offering, whether it be the first step of sandwich meal deals or scaling up to a serve-over dessert bar."
Innovate to stay a step ahead
Matt Hood, Co-op commercial director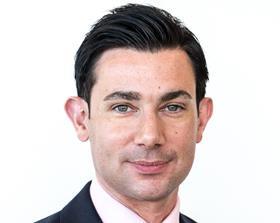 "Looking into 2020, what is clear is the critical need to innovate while truly understanding customers through the lens of the convenience shopping trip.
The market is evolving at a rapid pace with technological innovations, while changing consumer behaviour and a younger generation of shoppers are impacting the way people shop.
Customers are choosing more global and ethical tastes, expecting seasonal products all year round and demanding simple meal solutions, all at the same time as unease about the use of plastic packaging grows.
If retailers are to maintain growth and remain a sustainable industry they must adapt, with products which meet the high ethical standards that consumers expect, in addition to greater sustainability.
Stores must also consider the impact of socially-conscious shopping. Consumers are relying less on brand communications to make informed shopping choices and this means the ethics and values of products they purchase really do matter.
Among all the change, I am convinced that bricks and mortar has a future and in-store experiences, in partnership with a digital strategy, help make shopping easier for customers.
The emotional experience in-store is becoming more important, too, with shoppers wanting to be inspired by range and technology such as pay on mobile, self-checkout and augmented reality on products. Therefore, stores need to create new experiences, helping people with inspiration and convenience that is personalised."
Capitalise on areas of growth
Sean Russell, Costcutter marketing director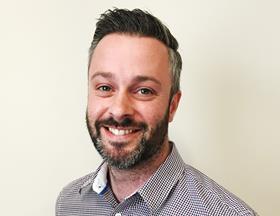 "2020 will present retailers with another year of change and opportunity.
Legislative change will continue apace in the coming year and presents retailers with several oncoming challenges. From MUP coming into force in Wales, the introduction of DRS in Scotland, and Brexit outcomes, each has the potential to cause disruption and distraction to trade.
How retailers respond to a more transient customer base, who have a greater variety of needs and missions driving their shopper habits, will also be key to success in 2020.
Evolving store formats and continuing to invest in solutions that exceed the needs of 'food for now' missions will enable retailers to create a modern convenience experience and capitalise on the growth of fresh foods. Retailers must also embrace technology to ensure that they are relevant to online communities. Offering disruptive solutions can enable retailers to create a point of difference and expand their customer base."
Reaching the digital shopper
Jill Livesey, HIM managing director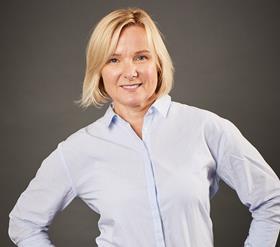 "Continued shifts in buying behaviour, notably the move to little and often shopping, have driven strong growth in the convenience channel.
Technology has transformed the sector. Innovations such as self-service and click and collect have helped retailers reach the digital shopper and will only become more important. For some retailers, however, the expense associated with new technology can be intimidating. Equally, the importance of engagement within c-stores shouldn't be underestimated. The growing expectation that c-stores will have an omnichannel offer comes with opportunities and challenges.
Food to go is a key footfall driver, but convenience faces losing share due to competition with foodservice operators. However, coffee to go is booming, creating new and frequent footfall opportunities, but also a great gateway into food to go for retailers who don't want to make the full commitment.
Looking forward, low- to no-alcohol consumption is set to be a key consumer trend and c-stores are particularly well placed to appeal to shoppers who are increasingly choosing to consume drinks at home. The health trend is also changing, giving retailers an opportunity to take advantage of a shift in habits. This ranges from the increasing interest in CBD to vaping.
There are also wider challenges for retailers. Further consolidation is likely and Brexit uncertainty shows no sign of abating. German discounters Aldi and Lidl still pose a considerable threat to c-stores, even more so since Aldi unveiled its smaller Local format.
An evolving grocery landscape serves to highlight the importance of retailers being adaptable so that they can best capitalise on changing consumer needs."
Concentrate on product choice
Ken Towle, Nisa chief executive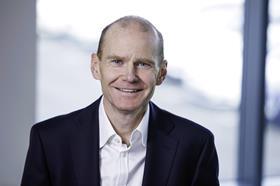 "The important role played by c-stores has been growing over the past 12 months and this is unlikely to diminish in 2020. Shoppers will continue to make more frequent visits to their local stores, buying little and often, making them increasingly valuable to convenience as they are likely to shop multiple times per week and be on a food-for-now or food-for-tonight mission.
Fresh produce and chilled goods are an exciting area for convenience and the role that a high-quality own label plays in this category is vital.
Convenience customers also want to see increased choice in food to go and in 2020 the range in store is likely to grow, with own label also being key to this growth.
During the past 12 months, shoppers have become more motivated by health and that sees little sign of changing. The growing trend of meat-free is likely to continue, and the demand for healthier alternatives and products for food intolerances is likely to grow and c-store shoppers will expect to be able to find these lines in their local shop. We can expect to see an increase in product development here.
Finally, sustainability is going to remain high on the agenda, with retailers and suppliers needing to focus on cutting the use of plastic and finding renewable products. As shoppers become increasingly aware of environmental issues, we will see more plastic-free zones in stores and concepts such as free water refill stations, loose produce and renewable products."
Offer availability, value and range
Louise Hoste, Spar UK managing director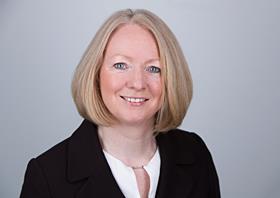 "As convenience shopping becomes more of a mission than a location, the convenience price premium is eroding. This means c-stores need to show how they can save shoppers time by offering value, choice and availability. Those c-stores that tailor their range to their demographic can excite shoppers and develop their propositions in profitable areas such as food to go.
However, rising costs, business rates and wages, combined with rising rents, DRS, the plastic debate and extending producer responsibility are all challenges.
Growth in employment and commuting time is driving up demand for convenience, delivery and food to go. While different regions progress at different rates, the issues are the same; as population numbers increase so can the number of stores.
The focus on health is still a great opportunity. People are willing to seek out healthier options and this means c-stores should offer food that caters for people on high protein, free-from, flexitarian or vegan diets.
Meanwhile, the digital influence continues to grow and retailers should continue to invest in technology and mobile solutions.
Customers are becoming more concerned about the impact of big business on local neighbourhoods so take pride in your store as part of the community. Being a local, independent retailer with high standards and a long service to its neighbourhoods is something the multiples can't copy."
Let's appeal to millennials
Justin Whittaker, MJ's Premier, Royton, Greater Manchester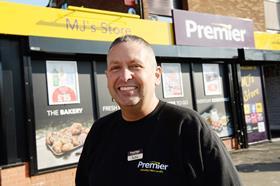 "For us, 2020 is going to be all about tapping into the millennial opportunity. Doing that will require us to focus extra hard on certain key product categories, such as carbonated slush, for example, which I think will become massive.
We already sell Tango Ice Blast, but I expect more companies to come to market with similar and probably cheaper solutions. We might even be trialling a solution to offer soft drinks refills, which I expect would be popular with a millennial customer base.
In terms of challenges, I think that online retailers such as Amazon will continue to pose a threat, as will the big discounters, and we intend to combat that by having an even greater social media presence.
We need to truly understand the difference between Facebook and Instagram and ensure that we are engaging in the right way on these two very different platforms. We'll also be looking to grow our Twitter presence and explore new forms of social media, too.
Promotions will play a big role and we'll use social media to push innovative offers such as free coffee for parents on the school run. It's all about being a little braver."
The future is plastic-free
Andrew Thornton, Budgens Belsize Park, London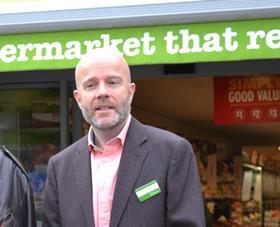 "I think that 2020 is going to be a challenging year, but incredibly interesting. At a macro level there are so many things playing out, from the economic climate and Brexit impact on spending power, to the pressure on rent and rates.
I believe that the climate crisis and move against plastic will become increasingly big concerns for consumers and, for that reason, we will be going deeper than ever before on zero-packaging initiatives. We've already had a very positive customer response to our scheme, but it's not all down to ethics.
Price plays a big role and addressing consumer price perceptions will be key, especially as the discounter impact becomes more pronounced. We don't have an Aldi or a Lidl nearby, but we do have a Morrisons and it has been forced to lower many of its prices as a result of the discounters, which in turn means we need to compete.
However, it's a simple fact that packaging-free products are cheaper so another challenge will be driving home the message that plastic-free is 'good for the planet and your pocket'.
Healthy eating will continue to be a big sales driver and I expect the scourge of plastic waste to play a role here as the health impact of micro plastics on our bodies is fully exposed. When that happens, and I expect it to be in 2020, I predict a significant consumer backlash against products packaged in plastic. We'll be ready for it when it does."
Offer a fresh response
Richard Williams, Co-op Somerton, Somerset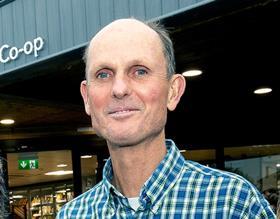 "I'm positive about the outlook for the convenience channel. We've recently invested in new refrigeration to cope with all the extra chilled lines that we have brought in since joining the Co-op as a franchisee. Chilled is a growing area because people expect fresh produce from their local store and it is something we are going to invest in further as we move into the new year.
My wife and I have been in the business for more than 25 years and fresh has always been a key part of our offer, but I also see it as the future for convenience retailers.
In order to compete against the competition, you have to be able to deliver something different. That means investing in staff and maintaining a high level of service that encourages people to return.
We feel that joining the Co-op will allow us to do this as we have even greater access to one of the best own-label ranges in the industry. It also means we have the flexibility to take a step back from the business because our ordering is managed by the Co-op Group.
Remaining competitive on price and having the availability of products are the main challenges for convenience retailers. Whether you are working with Nisa, Bestway, Spar, or Budgens, having a good relationship with your wholesaler is crucial to the success of a convenience business."