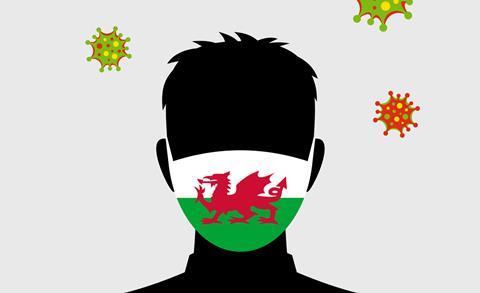 Mere hours before the 6pm deadline, the Welsh government has published guidance for retailers on what products they can and can't sell during the firebreak lockdown.
The firebreak period begins at 6pm on Friday 23 October and will end on Monday 9 November.
Under the guidance, the products and services which can be sold (or hired out) in stores are any products which would normally be sold in:
· Food and drink retailers (including off licences)
· Newsagents
· Building supplies and hardware stores
· Pharmacies and chemists
· Bicycle shops
· Petrol stations
· Garages and vehicle hire businesses
· Post offices, banks, building societies and similar
· Pet shops
· Agricultural and aquacultural supplies shops; and
· Livestock markets and auctions
The guidance goes on to clarify that: "Businesses which would normally sell a range of products in their stores may only sell those items which fall into the categories above. This is likely to mean some areas of stores should be closed to customer access. However certain items that may be considered to be "homeware" [for example] are often sold among other products in supermarkets. As these products are generally considered to be "supplies for the essential upkeep, maintenance and functioning of the household" – in other words basic necessities such as batteries, light bulbs and rubber gloves that would often be sold in other types of shop that are allowed to remain open such as petrol stations and newsagents – they may continue to be sold."
In response to the update, Association of Convenience Stores (ACS) chief executive James Lowman said: "The Welsh Government has given retailers just a few hours to comply with the regulations and associated guidance, which still put a lot of the responsibility on the retailer to determine whether a product range is non-essential. We remain concerned about the justification for these measures and the lack of information given to businesses, but will help retailers to communicate the new rules to customers wherever possible."
In an update following the announcement of a review of the guidance, Lowman added: "The non-essential product restrictions have put huge pressure on colleagues in stores. Retailers and their colleagues in Wales are on the front line dealing with customers who are understandably frustrated about the confusing rules, put in place with just a few hours' notice on Friday afternoon.
"During the first lockdown, we saw a significant increase in violence and abuse suffered by colleagues due to Covid restrictions. We are extremely concerned that this badly thought out, badly implemented and unnecessary policy will cause flashpoints of further abuse and violence in store. The Welsh Government has talked about the measures being put in place to ensure 'fairness', but have failed to consider whether it's fair for colleagues to have to deal with these issues throughout the firebreak."
Ahead of the firebreak implementation, the ACS and the Welsh Retail Consortium wrote to the First Minister urging the Welsh Government to reconsider the ban on non-essential products due to it causing significant disruption in stores and confusion among retailers.