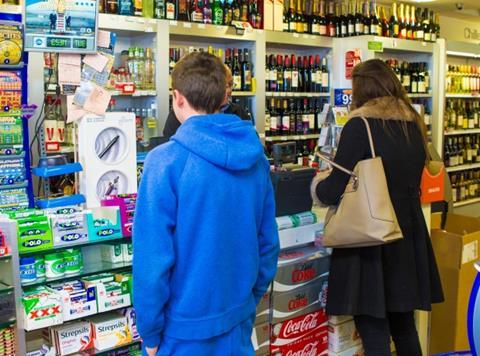 The UK Vaping Industry Association (UKVIA) has called for tougher penalties for retailers caught selling vaping products to people under the age of 18.
The trade body wants fines for retailers guilty of underage sales to be increased to a minimum of £10,000 per instance to "send a strong message out to the minority of rogue retailers and wholesalers who do not care about breaking the law".
The UKVIA has worked directly with Trading Standards on retailer guidance to prevent youth access to vaping products sold both online and in store as well as assisting in operations in the field.
It wants the fines increased "to rid the industry of the scourge of rogue traders intent on making a fast buck out of kids at the expense of the safety of young people and the reputation of the wider sector."
John Dunne, director general of the UKVIA, said "rouge retailers need to be deterred".
"The time has come to introduce heavy fines to deter rogue retailers from re-offending and putting vape products into the wrong hands," he said. "There needs to be consistency across the board and any regime that is introduced to stamp out under-age access to vapes needs to be applied to all retailers, including specialist vape stores and e-commerce sites, convenience stores, supermarkets and online marketplaces like E-Bay and Amazon."
He also put forward the suggestion that retailers selling vape products would require a permit. "We need to figure out how heightened and more consistent enforcement across the country is paid for and we need to put all ideas on the table including vape retail licensing, where retailers would have to pay for a permit to trade vape products. We want to support Trading Standards in every way we can so that regulation can have the desired effect in giving the highest level of protection to children when it comes to the sale of vape products."
Dunne added that the UKVIA would be consulting with its members on enforcement of the category.
"On the back of recent reports showing evidence of increasing sales of disposable vape products to minors, we will be holding a consultation with our near 100-strong membership base around future enforcement of age of sale regulations. This will look to build on our work to date with Trading Standards in this area.
"Whilst greater enforcement will likely be a cost to the industry, it's about doing the right thing and it's a cost that I believe the industry is more than willing to contribute to. It's also critical for the vaping sector to protect the reputation of the majority in the industry who are in it to help adult smokers quit through vaping which is considerably less harmful than smoking. We will be considering all options and ideas to make it as difficult as possible, and a significant financial risk, for vape products to be sold to children."
Chief executive of Geek Bar, Allen Yang, supported the UKVIA's stance. "We applaud and fully support the call by the UKVIA. The responsible segment of the industry has to lead by example and rid itself of those who are, and will always be, intent on breaking the law by selling vape products to those who are underage."