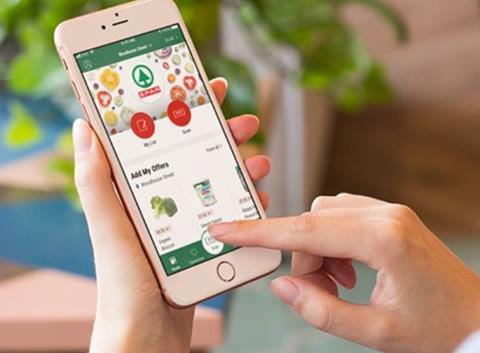 Ubamarket has partnered with EPOS provider Point Four to allow its retail technology to be implemented across the convenience channel.
Through the partnership, which includes Ubamarket's 'Scan, Pay, Go' app, customers will be able to create a personalised in-store experience, with the 'Magic Shopping List' technology which allows shoppers to enter or dictate their shopping list into the app and is then rearranged into the order in which the items are displayed in the store, guiding them to each item.
Ubamarket technology also includes AI-driven loyalty points and personalised offers; information on which packaging can and can't be recycled in your weekly shop, and will give customers a summary of the environmental footprint of your shop and cashier-less checkout where customers can scan products/shelves as they shop (without even having to tap), and then check-out and pay in app.
Ubamarket founder Will Broome said: "We are delighted to be partnering with some of the retail industry's finest and most forward-thinking PoS vendors who recognise that the future of the in-store retail world is 'frictionless', with the choice of till-less payment. Consumer choice and tech-enabled convenience is increasingly at the forefront of stores' priorities as the consumer demands a faster, simpler and more personalised in-store experience."
Managing director of Point Four James Widdowson added: "We are delighted to be partnering with Ubamarket to offer Point Four customers the very best in scan, pay, go technology. We have forged a close working relationship with Ubamarket and we are both fully committed to delivering a fast, effective and affordable 'best in class' solution for the new era of in-store retail."