The best of the convenience retail industry were honoured at The Convenience Awards. Find out the full list of store award winners and why they won here.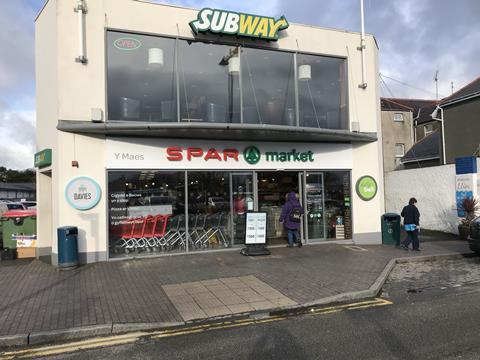 Convenience Retailer of the Year: Spar Y Maes, Pwllheli
Conrad Davies and family are setting a new, high standard for local convenience at Spar Y Maes by offering locals and visitors to the area all they could possibly need, and more, despite trading in an ultra-competitive town centre.
A tremendous supporter of local food producers and the community as a whole, the store is both innovative and easy-to-shop, led by exceptional fresh and local produce but also offering a compelling range of food to go, alcohol, grocery and in-store services.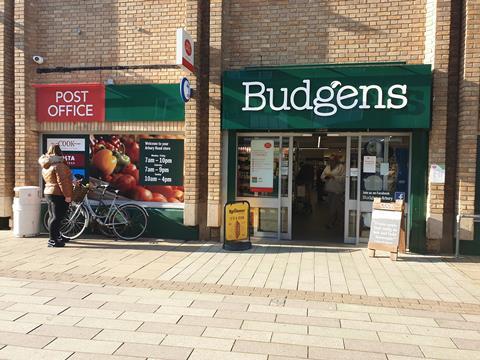 Best Large Convenience Store: Budgens Arbury, Cambridge
Budgens Arbury is a tremendous turnaround story, as owner Ronak Patel took on a loss-making store in a difficult location and made it profitable and a real asset to the community by overhauling the range and store layout, making key investments and focusing on local engagement and customer service.
Key investments were made in new technology and chiller equipment, and the range was focused more sharply on offering good value to shoppers on lower incomes. Ronak and the team support a huge array of local good causes as well as looking after the elderly and vulnerable in the community.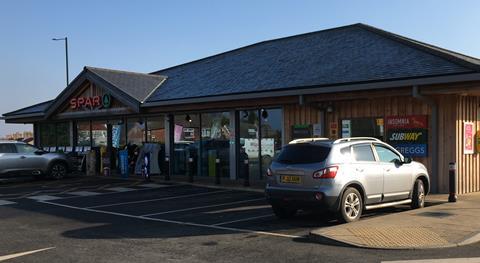 Best Multiple Managed Convenience Store: Spar Laceby Lodge, Grimsby
Laceby Lodge is an excellent example of a forecourt store that is first and foremost a grocery and foodservice store that happens to sell fuel. An extensive chilled food offer is backed up by a highly credible grocery and alcohol selection, plus a foodservice proposition that includes Subway, Greggs, Insomnia and Costa Coffee.
The store team organise regular litter picks, donate to local food banks and other charities as well as employing an app to reduce food waste and distributing surplus food to the homeless. As such, it has real local identity, which it promotes across the store, and has been embraced by the community.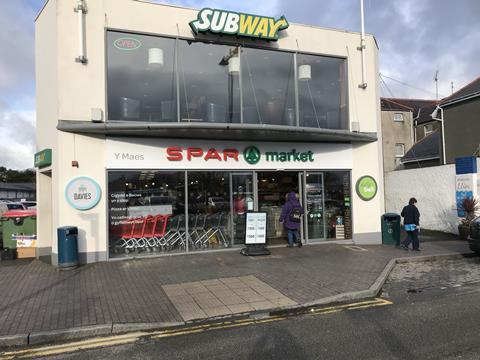 Best Independent Convenience Store: Spar Y Maes, Pwllheli
Spar Y Maes boasts a tremendous range - covering both everyday necessities and inspirational purchases such as aged meat and fresh lobsters - and the premium selection is matched by high quality standards in the presentation pf fresh food, grocery, alcohol and food to go.
An in-store butchery, bakery and food to go ensure maximum quality and freshness, while the fruit and vegetables are of unbeatable quality and are impeccably merchandised. Whether you are looking for fresh flowers, local ale or foreign currency, Spar Y Maes has it all.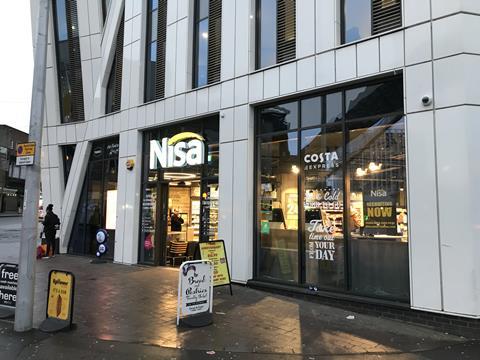 Best New Store: Nisa Millennium View, Coventry
Developing a new store in the centre of Coventry directly opposite a Sainsbury's supermarket involved considerable risk, but the Dougall family led by Ricky and his brother and sister have taken it on with gusto.
The store has an evolving but already well-refined offer for local shoppers, office workers, local transport drivers and particularly students, with distinct zones for food to go and alcohol, and an innovative array of authentic international snacks and drinks to make overseas students feel at home.
Already achieving strong growth and with more promised, the judges felt Ricky and his siblings are exactly the kind of dynamic young retailers the industry needs to continue to grow and thrive.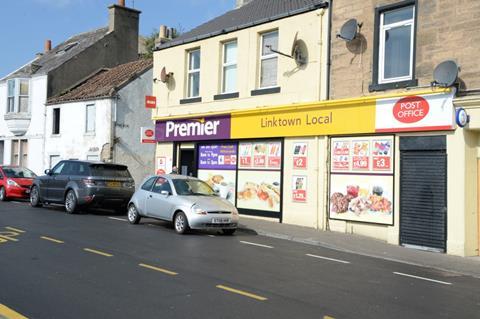 Best Small Convenience Store: Premier Linktown Local, Kirkcaldy
Faraz Iqbal's Premier Linktown Local store in Kirkcaldy is the epitome of a small independent store with a big heart. As well as keeping the store well-stocked, Faraz and his team play a hugely important role in a deprived area by bringing people together, supporting the vulnerable and providing positive alternatives to crime.
The retail side of the business is perfectly set up for the area that Faraz serves, with a strong range of daily staple items interspersed with some higher value treats such as premium alcohol, American soft drinks and a local bakery cabinet.
But it is the core values of customer service and local community focus makes Faraz a really worthy winner for trading in a challenging community not just as a local shopkeeper but as a friend and support service to all.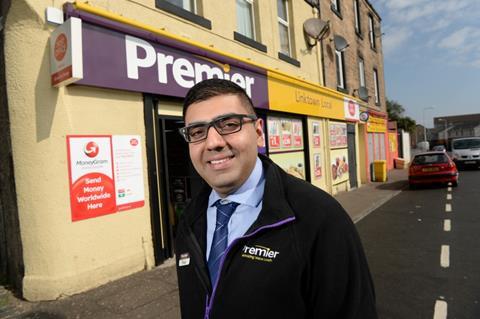 Community Retailer of the Year: Premier Linktown Local, Kirkcaldy
Whenever there is trouble in the community around Faraz Iqbal's Linktown Local store in Kirkcaldy, his close links with local families and the authorities means he is the first port of call.
Faraz regularly meets with councillors and the police about issues in the area when customers don't feel comfortable phoning the police themselves, and helps people with alcohol addiction problems to get the support they need as well as running a local campaign against proxy purchasing.
Faraz is an active member of the Local Residents' Association and has successfully campaigned to get the local school to open up in the holidays to help feed the families, to put in a zebra crossing near the local youth club and to get funding for street cameras approved via a local development plan.
And on top of this, Faraz and the store team always make time to solve individual problems as they occur, whether it is visiting elderly customers, reuniting lost children with their parents, or taking customers dogs for a walk.
The store also regularly donates to local groups, charities and causes, as well as making home shopping deliveries to customers in need and supporting local suppliers with locally sourced eggs, potatoes, sandwiches and bakery products.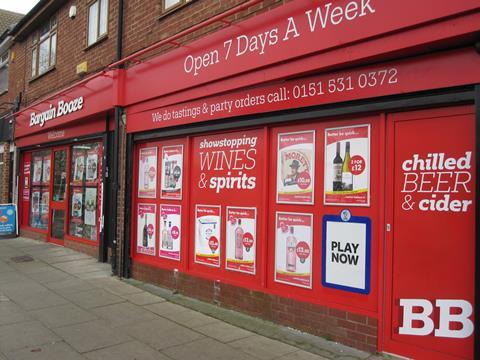 Best Training Initiative: Empire Wines & Spirits, Southport
As a predominantly alcohol and tobacco-based business under the Bargain Booze and Wine Rack banners, effective staff training is vital to the multi-site Empire Wine & Spirits business.
Managing director Phil Dickson's commitment to the importance of staff development is demonstrated by the management structure. Above the store managers and four area managers are just three senior directors – Phil, financial director Liz and a people director, Emma Sheridan (correct at time of visit).
The store chain trains its staff to Challenge 25 protocol through a five-section multiple choice questionnaire. This is refreshed every quarter with new questions, and staff have to pass each time in order for their authority to serve to be renewed. All store manager and most assistant managers have personal alcohol licences, and senior staff have reached WSET level training.
A variety of training methods are used, online and classroom-based, and the company is constantly trialling new methods to raise standards even higher, including regular sessions with an external business coach.
Promoting from within is a strong preference – three of the four area managers were previously store managers, and two of them even started on the shopfloor – and more experienced store managers have a key role in training other managers about subjects such as product knowledge and customer service.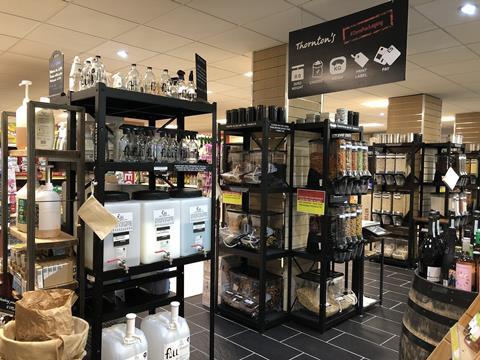 Excellence in Sustainability: Thornton's Budgens, London
Andrew Thornton and his store team have long been flying the flag for sustainability in retail and his Belsize Park store shows what can be achieved when you focus without compromise on the issue. The quest to reduce its overall carbon footprint is evident at every turn and on every shelf, with sustainable and sustainably packaged products on offer in every area of the store, including more unusual products such as plastic free items cutlery, bio degradable drinks containers, plastic free soaps and biodegradable nappies.
In 2019 Thornton's Budgens has 28 plastic free zones and 2,600 plastic-free product lines with all plastic-free products prominently merchandised and highlighted with eye-catching pos material. The store's Zero Packaging Initiative offers a wide range of groceries including milk, juice, water, oils and even peanut butter on tap and in refills.
The store also launched dedicated vegan sections in a bid to reduce the store's carbon-footprint from meat and dairy products, and uses a range of alternative packaging materials such as paper, beechwood netting, Natureflex bags, or packaging made from Poly Lactic Acid/sugar cane.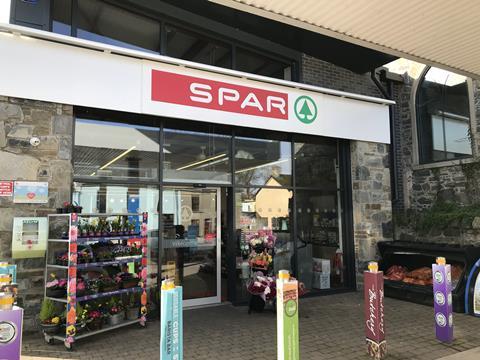 Excellence in Technology: Spar Loughbrickland, Co Down
Dale and Aaron Beckett had already demonstrated their forward-thinking outlook by converting a village church just outside Banbridge, County Down, into an attractive modern convenience store, but the brothers have enhanced the proposition still further by utilising the latest technology.
Each item is designed to improve the service to the local community while at the same time improving operational efficiency. Sales data is constantly monitored to refine and expand ranges as customers require, while the store was already achieving 15% of sales through contactless payment and 8% through self-scan checkouts before the lockdown was imposed.
Electronic media screens communicate the choice of dishes and special offers at the deli/food to go counter, while the store also connects with a thriving community on Facebook. The modern pack system reclaims heat from the chiller bank to heat water for use in the deli, while short-life food never goes to waste thanks to the Gander app, which alerts followers in the local community when perishable food is marked down for quick sale.
The latest technological enhancement has been the installation of electronic shelf edge labelling, improving pricing visibility for customers and saving hours of work for the store team – and some margin too – at promotion changeover time. The shelf edge electronic tickets were specially designed to fit with Spar Loughbrickland's unique and distinctive dark grey shelving.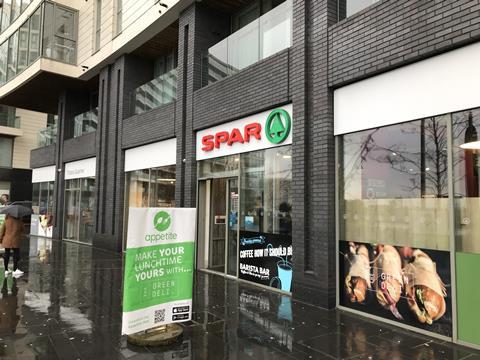 Food to Go Retailer of the Year: Spar Titanic, Belfast
A very tough decision in a highly competitive category rich with innovation and high achievement, but Spar Titanic won the day for the huge variety of food options and customer service initiatives to control queues and high demand.
A huge variety of hot and cold food options ranging from standard deli fare of freshly made sandwiches and hot curries, up to artisan pizzas and burgers or your own personal chopped salad, prepared in front of you and hand-chopped to order. Grab and go options are not limited to cold food as the store offers self-service soup and a roll, and pre-prepared portions of chicken goujons and chips under heat lamps.
Both self-serve and barista-made coffee, a choice of seating areas, contactless self-checkouts and a dedicated remote ordering phone app so you can beat the queues and collect in-store all add up to make this food to go operation a wonder to behold.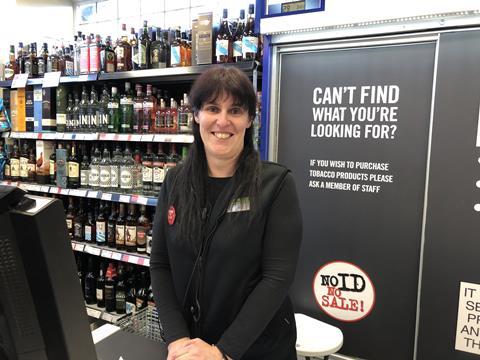 Sales Assistant of the Year: Jo Bate, Southern Co-op, Lenham
Sales assistant Jo Bate, who lives in Lenham and has worked at the store since it opened, has played a significant role in helping to ingratiate the store into the local community, her manager Gill Kenward says.
She's a particular hit with the store's elderly customer base (there's an old people's home next door) and the residents come in on a daily basis for a chat. Her natural ease and confidence with people also provides her with another key strength: the ability to quickly diffuse tensions associated with shoplifting and underaged sales.
Her calm, warm and instantly likeable nature has also led her to take on the role of primary trainer for new starters on the till, a role which she really enjoys and excels at. As well as taking responsibility for the tricky news & mags and fresh produce departments.
Jo has also developed a "great relationship" with the local school's PTA chair which has led to a number of successful and innovative charity drives in recent years as well as organising nursery and school visits to the store, cookery competitions, fancy dress days and much more.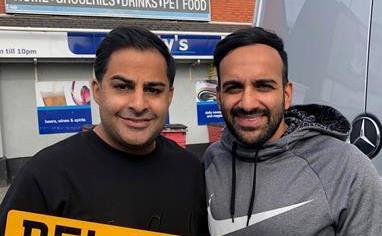 Retailers' Retailer of the Year: Navin Soni, Thrifty's, St Helen's
Navin Soni, along with business partner Ricky Sharma, have built up the Thrifty's estate using a no-frills, stack it high and sell it cheap approach, something the judging panel felt set them apart from other retailers. Other factors of Navin's business that the judges were impressed by included his approach to mental health and visionary thinking which includes spotting different types of sites that could be the next Thrifty store.