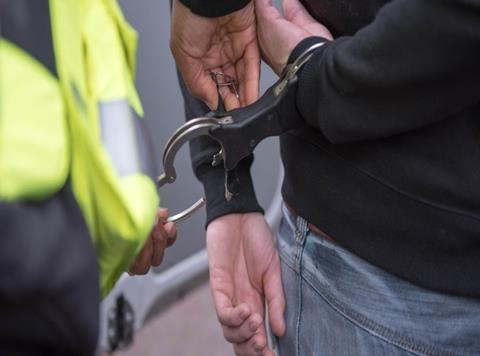 Sussex Police has launched a new team dedicated to tackling business crime.
The Business Crime Team (BCT) is made up of nine investigators and a sergeant, through existing resources, with the aim of investigating business crime, improving partnership working and tackling this crime type through innovative use of technology.
It is hoped the team will support the business community by working closely with partners, businesses and customers to bring together intelligence from across the county so they can provide crime prevention advice and catch the criminals who are targeting and affecting.
Assistant Chief Constable Tanya Jones said: "Business Crime is not a victimless crime. Many places are small businesses, where the theft is very much felt, and shoplifters often come into contact with shop staff which has a real impact on them dealing with such offenders. Shop employees are often faced with aggressive individuals, and they should not have to deal with such incidents during the course of their work."
According to the Association of Convenience Stores (ACS) Crime Report 2021, 89% of staff working in local shops have experienced some form of abuse, with over 1.2m incidents recorded over the last year. The research also revealed 1.1m incidents of customer theft in stores over the year, at a cost of £1,360 per store while 36% of retailers were found to have no confidence that police will investigate the crimes they report.
"We are working with partners like The Safer Sussex Business Partnership (SSBP) which brings together local and national retailers and other interested partners to tackle the root causes of business crime, encourage swifter reporting and find better ways to work collaboratively ensuring we catch prolific offenders and protect businesses," added Jones. "We have also joined other forces in using NICE Investigate, which allows digital evidence such as CCTV to be passed directly to us online when a business reports to us."
"When a retailer reports a crime, we capture the footage digitally or use the mapping tool to request footage from other cameras that have been registered onto the portal. This mean the team can use this technology to access the evidence they need in minutes rather than days."
Sussex Police Crime and Commissioner Katy Bourne said: "I am delighted about the new Business Crime Team now established by Sussex Police. As local businesses have been saying, this is exactly what is needed to identify prolific offenders and get them off our high streets to create a safer environment both for shoppers and retail workers.
"Our Safer Sussex Business Partnership is focussed on improving how we work together and this new team is a great example of the police working effectively with the business sector to gather data, solve more crimes and successfully prosecute more offenders. Police forces around the country are now following our example and the work we are doing here in Sussex has even been commended by the Crime, Policing and Probation Minister Kit Malthouse."