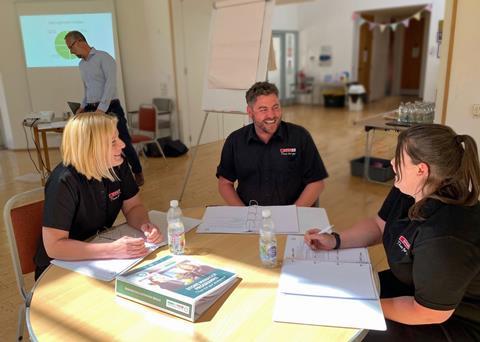 Appleby Westward has launched a development programme for managers of its company-owned stores.
The programme has been created to develop managers' skills and their approach to managing store staff, as well as operational skills to grow their respective businesses.
Appleby Westward has 105 store managers participating in the development programme.
The course focuses on developing leadership skills and behaviours, as well as operational skills and standards. The four-day programme is designed to maximise business efficiency and instil a culture of inspiration and colleague engagement.
Appleby Westward's head of human resources and training Tracey Russell said: "This is a major investment by the company in our colleagues and is targeted to be completed by early September. We started planning this before the pandemic, and I am delighted courses are now underway and taking place in various locations across the region.
"It's all part of a wider project as we look to deliver greater clarity and definition around career pathways, provide the development needed to ensure people are able to meet the requirements of their role, and to develop and retain talent within our business."
Appleby Westward reported that feedback from store managers attending the first courses was positive. Mandy Drake from the Castor Road store, Brixham said: "I enjoyed the training; it was relaxed and informal but very well presented and there was much to take away and put into action within my store."
Meanwhile Morgan Floyd-Walker at the Heathfield, Newton Abbot store, added: "I find the psychology of human communication really interesting, and it was a very insightful course." His colleague Julie Kershaw from the Ashburton store added: "The whole experience was highly informative and relaxed. It opened my eyes to the way I am around people and how I approach things."