More than a third of small retailers have reduced workers' hours in a bit to offset rising energy costs, a new survey commissioned by Utilita Energy has revealed.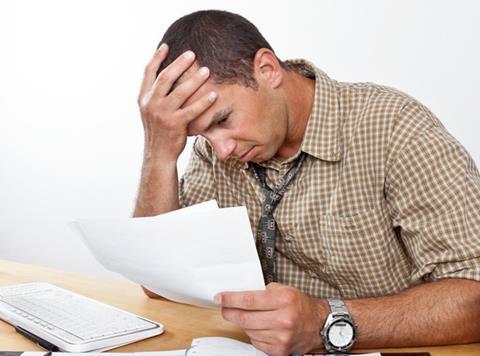 The survey, of 250 small retailers in September 2019, also found that 79% had seen the cost of their energy supply rise by at least £100 per year – with 5% paying an additional £500 or more.
More than 80% are also keeping their doors closed, 76% are leaving lights off in the day and 74% are not switching heating on, in a bid to keep energy costs down.
The third annual Powering the UK High Street Report also revealed that high street SMEs were "more concerned about the rising cost of energy - and its impact on their business - than they are about the potential fall-out of Brexit".
Despite a number of recent reforms to help microbusinesses get a better deal, including a ban on expensive automatic rollovers and back-billing beyond 12 months, 65% of independent retail outlets also said they had still been caught out with unexpected terms and conditions when signing new energy deals.
These include inflexible payment terms, crippling rates, high connection charges and long contract periods.
In addition, nearly half (43%) said they had still been asked to make "large upfront deposits to secure their supply" with a third (30%) placed on high tariffs, as they were seen as a credit risk.
Utilita chief executive Bill Bullen said: "We commissioned our first annual Powering the High Street report in 2017 as we knew many retailers found it hard and costly to engage with suppliers to find a better deal on energy.
"We've learned 68% of small businesses surveyed overall do believe their provider gives them a fair deal. Let's hope this is a sign of things to come.
"But there is a lot of work to do - it's still concerning to see so many micro-retailers worried about the cost of their energy rising and payment pressures and how this impacts their workforce.
"Further still, almost one in three (28%) of them are tackling inflexible payment terms and a fifth (21%) are asked to pay crippling rates. This just isn't fair.
"The country's retailers have a lot to contend with in today's uncertain economy as business rates continue to climb and the power of the pound isn't what it was – it is concerning that access to energy is such a huge concern for many," he added.
Earlier this year, Ofgem's Strategic Review of the microbusiness energy market highlighted a number of concerns that the "energy market [wasn't] working as well as it should for these customers".
The energy regulator was due to publish an "action plan in winter 2019," but publication is now likely to be pushed back until after the General Election.
"We are restricted on what we can publish for the rest of this year due to purdah," a spokeswoman told C-Store.