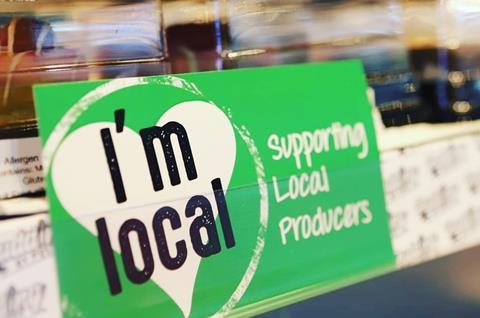 The move towards shopping locally looks set to continue with consumers placing significant importance on provenance.
According to the Lumina Intelligence Future of Convenience report 2021, 78% of shoppers say it's 'important' or 'very important' to support local suppliers and retailers while 74% said the same about using businesses who give back to the community. The research also found that during 2020, 53% shopped locally more often and that 42% will continue to shop locally in the future.
Senior insight manager at Lumina Intelligence Alice Dolling explained the opportunity for convenience store retailers. "Disrupted global supply chains and trade restrictions for businesses made local buying both a necessity and desire in 2020. This behaviour is expected to continue, with most consumers defining "local" as "made in the UK" – a trend that will be boosted by Brexit.
"Convenience store retailers are perfectly positioned to capitalise on the demand for shopping locally. Community involvement is pivotal in building loyalty and awareness. In fact, positive community involvement directly correlates with likelihood to recommend a store."
The report advises retailers to have 'local bays' in order to differentiate local produce and make it stand out as well as not to overlook the big brands and to offer a mix of both to ensure all needs are catered for.
Value offering
The research also warned that financial pressures will lead to savvy shoppers, particularly in convenience and that retailers should be ready to fight a price war. It found that 61% are 'very' or 'extremely' aware of product prices in convenience stores while 66% either 'agree' or 'strongly agree' that they are more careful with what they spend money on than before lockdown began.
It advised retailers to have PMPs to offer reassurance to customers on price, have strong promotional activity, introduce loyalty schemes to improve retention particularly ones that utilise mobile technology and have a solid own label offering.
Dolling added: "In April 2020, 37% of consumers said they were visiting their local convenience store more often, driven by government advice to 'stay local'. The big challenge for retailers in 2021 will be to retain these shoppers. With the UK entering its first recession in 11 years, consumers will be more aware of their spending and will be engaging in price comparisons. Retailers and suppliers will inevitably have to be reactive with promotions, but also offer loyalty schemes to gain and retain shopper custom."