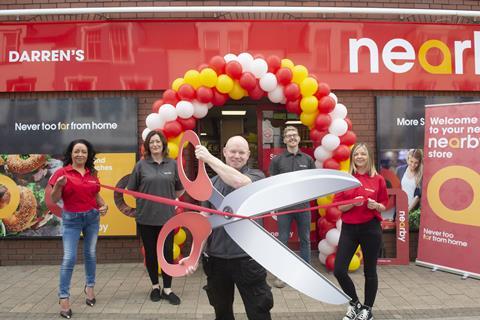 The new S&W Wholesale Nearby stores in Northern Ireland have been opened to the public.
Officially launched earlier this year, the Nearby brand is completely exclusive to S&W Wholesale and is part of a wider modernisation strategy to "help independent retailers forge deeper connections in the local community".
Over the past several weeks, S&W Wholesale has been working with independent retailers and wider teams to safely welcome customers into the first set of branded stores dotted around Northern Ireland.
"It was great to safely welcome customers to our new Nearby stores and showcase what Nearby means to them and the local community," said brand marketing lead Daniel Comiskey. "We have great ambitions to continue to open more stores throughout 2021 and beyond; all with the local consumer in mind."
The new stores were opened in Derry/Londonderry, Claudy, Larne, Ballyclare, Coleraine and Balnamore.
To celebrate the opening of the stores, the Nearby team held a colouring competition with local schools, created pre-made newly branded hessian bags with supplier goodies, the latest consumer leaflet as well as a competition to win Nearby vouchers and an iPad courtesy of Boost Drinks. Local pupils were invited to take part in the opening and the Ballyclare store was visited by the local mayor.
"It was important that we created a buzz in the local community about our new and fresh symbol brand," added Comiskey. "However, what was also important was people's safety on each day. The Nearby team had every measure in place to ensure this happened and the support of the retailer and local community were more than supportive.
"We were very excited to launch Nearby back when we laid out the roadmap but we fully understood the current situation and the team adapted and reacted brilliantly to make everyone feel safe and welcome in our new stores."
Nearby Northern Ireland sales manager Maurice Little said: "The development of new retail stores alongside the refurbishment of our existing estate will continue throughout Northern Ireland with the focus of positioning our Nearby stores in the heart of each community, proud to serve their customers and offering the products and services that are never too far from home. We look forward to continuing our plans alongside our marketing and sales teams to develop the Nearby brand by creating days like these with our retailers."