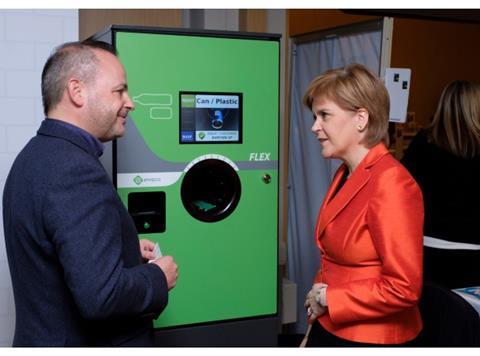 Circularity Scotland Limited, the scheme administrator for Scotland's Deposit Return Scheme (DRS) has selected Reverse Logistics Group (RLG) as the preferred implementation partner to deliver "a state-of-the-art and future-proof IT solution" to manage the scheme.
RLG has a history of operating DRS and Extended Producer Responsibility systems globally, implementing systems in countries such as India and Canada. It is hoped it can use this expertise in Scotland, which launches the Deposit Return Scheme on 16 August 2023.
Patrick Wiedemann, CEO of RLG commented: "I believe that both the expertise and the technology we can bring to this project will support Scotland in developing a successful deposit return scheme that will help the country achieve its sustainability goals.
"For more than 25 years, we have partnered with all stakeholders within the reverse logistics value chain, driving innovations and operating sophisticated deposit return schemes. Now with the backing of the Reconomy Group and having developed a technology that allows DRS operators to reduce costs and raise the beverage containers return rates, we believe that Scotland will benefit significantly."
Paul Cox, Reconomy Group CEO, added: "This is a fantastic example of the impact the Reconomy Group can make to global and local sustainability. Using the considerable expertise of RLG and the service capabilities across all of our divisions, this project will directly contribute to our Reconomy Group purpose of creating a truly sustainable world through conserving finite resources."