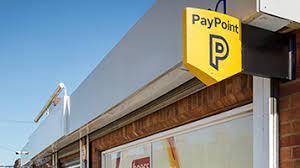 PayPoint has expressed disappointment at the speed its partnership with delivery provider Snappy Shopper has rolled out to retailers.
In July 2021, PayPoint announced a partnership with Snappy Shopper, enabling its retailer partners to offer the delivery service at their stores.
When speaking to ConvenienceStore.co.uk in November, CEO Nick Wiles had expected that 1,000 stores would take up the service in the short-term however as revealed in its annual results, the current number of stores offering Snappy Shopper through PayPoint is 276, which Wiles feels is "disappointing".
"The roll-out has been a bit slow. I was hoping we were going get to 1,000 but we haven't done that," he said. "But we work hand in glove with Snappy Shopper and I hope that we can pick up the pace over the next six months. What we've got to balance is that Snappy Shopper has some very clear criteria for retailers coming onto the platform. But I would have liked it to have gone faster."
Wiles believes that Snappy Shopper's selection criteria is the root of the slower-than-expected rollout. "Snappy Shopper has a very clear idea of what they think a Snappy Shopper retailer looks like and they are very selective as to who goes on to the platform. I think that selectivity has meant that the rollout has gone more slowly than perhaps we would have expected. That's not a bad thing. I think it's just the way that they manage their portfolio and how they expect to engage and work with their retailers going forward. They've got a very strong network in Scotland, and, between Snappy and ourselves, we need to replicate that in a number of really key regions in the UK."
This came as PayPoint announced its results for the year ending 31 March 2022. It reported a 13.6% growth in revenue. "We have registered a strong financial performance for the year against the backdrop of growing macroeconomic uncertainty, disruption in energy markets and an acceleration of cost pressures," said Wiles. "In response, we have been relentlessly focused on operational excellence and the rapid delivery of our strategic priorities."
Wiles warned that retailers are going to be faced with a challenge as the cost of living increases. "During Covid-19, retailers demonstrated their value with the community. And I hope that the community responds as we go into the next phase of what the economy can throw at us," he said. "I think our retailers are going to have to work really hard and we're going to have to play our part in supporting them because most consumers are going to be looking for value and thinking about how they can save money."
He added that the rise in fuel costs could see some people return to pre-paid cards for utility bills. "We're talking with the energy companies to see what we can do through our channels to support the way they are supporting their customers. I think due to the times we're going through, there could be more demand for budget-related topping up of energy and other utilities. And we'll play our part in that too."