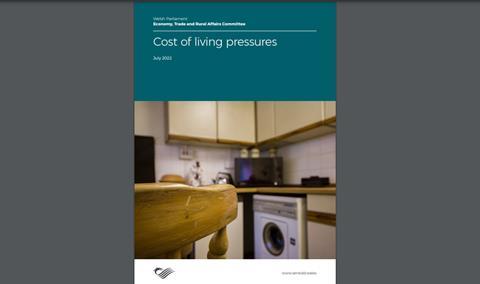 The Welsh Parliament's Economy, Trade and Rural Affairs Committee has published a report on the impact of the cost of living crisis on businesses and communities across Wales.
ACS (The Association of Convenience Stores) gave oral evidence to the Committee, which has been cited in the report, highlighting the need for the Welsh Government to provide support to local shops in Wales by helping them to invest in energy efficiency measures, recognising the status of employment in convenience stores, and taking action to ensure that stores can get the deliveries that they need.
Published today (28th July) includes a number of recommendations for the Welsh Government, including:
· Use business rate relief to support the most affected businesses until inflation returns to a level close to the Bank of England's target
· Consider supporting businesses to invest in efficiency savings which will help them lower fuel and energy costs
· Set out plans to provide further cost of living related support to households at the start of the 2023-24 financial year
· Commission labour market research to better understand the reasons behind high rates of economic inactivity
ACS chief executive James Lowman said: "The cost of living crisis has had a significant impact on people living in Wales but it is vital to remember that businesses, including convenience stores, are also experiencing a cost of trading crisis. Local shops provide thousands of jobs to communities across Wales and access to essential products and services but this is becoming increasingly difficult as a result of rising costs and issues with the supply chain.
"We are pleased that the Committee has listened to the concerns that we raised during the oral evidence session at the end of May. The Welsh Government needs to consider the recommendations in the report and provide urgent and adequate support to individuals, businesses and communities across Wales."
Figures from the 2022 Welsh Local Shop Report show that Wales' 2,975 convenience stores provided over 25,000 local jobs and generated around £2.7bn in sales in the last year.
The full report is available here.