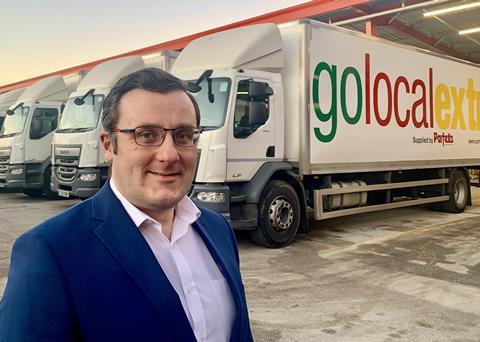 Parfetts has appointed Richard Fleming as head of operations (West), who will be responsible for developing the delivered service for three out of its seven depots, in Stockport, Aintree and Anfield.
Fleming joins Parfetts from Booker and will report to Andy Whitworth, wholesale director at the company.
Whitworth said: "Richard brings a wealth of experience to this new role. He joins the business at an exciting time as the Go Local and The Local Brands expand throughout the North West. Our delivered offer, which allows retailers to order up until midday for next day delivery, is proving hugely popular with new and existing customers."
Parfetts report that the delivered service has enabled their expansion into the Midlands, North Wales and the Scottish Borders over the last 12 months, with the Go Local fascia now having over 1,000 retailers.
"Thanks to its employee-ownership model Parfetts has a unique culture and focus on the customer," Fleming commented.
"I'm looking forward to working with the fantastic teams across the depots and meeting customers across the region. There is lots to shout about at Parfetts with fresh investment in our digital channels and logistics operations to ensure retailers receive a best in class service."