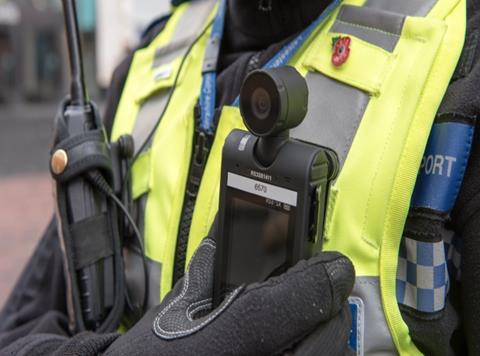 New legislation to help Scottish shop workers who are victims of abuse comes into effect today.
The Protection of Workers (Retail and Age-restricted Goods and Services) (Scotland) Bill, which was tabled by Daniel Johnson MSP, means assaulting, threatening or abusing a retail worker is now deemed a specific offence.
The new law was welcomed by the retail industry. Usdaw's Scottish Regional Secretary Tracy Gilbert said the legislation will only be effective if retail staff report all crimes. "We welcome this ground-breaking legislation to protect shopworkers from violence, threats and abuse coming into force today. We again thank Daniel Johnson MSP and all MSPs for listening to the pleas of our members and giving them the legislative support they so desperately need.
"For this new legislation to have a real impact, we need to make sure staff report incidents of violence, threats or abuse to their manager. We are aware that some retail workers may feel it won't make a difference, but my message to shopworkers is absolutely clear: report it to sort it."
Speaking at the Scottish Parliament earlier this week, retailer Hussan Lal of St Mirren Food Store in Paisley, explained the attacks he had suffered and thanked Johnson for his efforts to introduce the new legislation.
Lal said: "I had to ask six men to leave when they barged into my shop in breach of the rules that face coverings should be worn and no more than two people can be inside at a time. It was six people against one. As I was phoning the police one was kicking me in the chest. I didn't know where it would end - if one of them would pull a knife.
"Police need to send someone out promptly otherwise retailers don't feel protected and criminals are encouraged to attack again. We are assaulted and racially abused."
Police enforcement
He added that the police need to work to enforce the new law. "We now need the police to enforce it. I don't criticise the police because I know where they're coming from. I know what limited resources they have and the wide range of duties they now have. However their first duty is to protect the public.
In a blog for the Scottish Grocers Federation, Daniel Johnson said: "For too long retail workers have not been given the same protections as those in every other sector and the cases of abuse and assault just kept increasing throughout the covid pandemic.
"The passage of my Bill represents a victory for all retail staff subjected to abuse on a daily basis, an abuse that many within the sector took as part of the job.
"This enactment can begin the process of changing the culture in our shops, be they large or small, that assaulting the person behind the counter somehow isn't serious and that it won't be handled by the police."
He also encouraged proper enforcement of the new law. "In order to uphold confidence, we need to see proper enforcement. It not only needs to be enforced, but it also needs to be seen to be enforced. That those using violence and assault to workers are seen to be penalised by the full powers of the law. It has to ensure a culture change in society. One where retail staff aren't just expected to put up with abusive and violent customers."