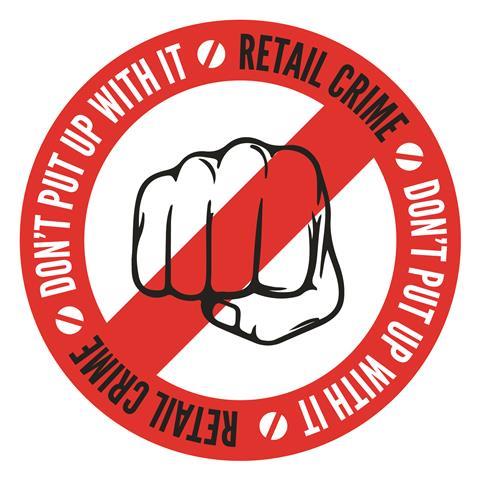 The Scottish retail sector has launched a new campaign urging store owners and staff to report all crimes.
The 'Don't Put Up With It' campaign, led by the Scottish Grocers' Federation (SGF), is encouraging retailers to report every single criminal act in their stores.
Launched after the Scottish Parliament backed a new law, The Protection of Workers Act, which will give shop workers stronger protection against abuse and assaults, the SGF warned that for it to be more effective, all crimes must be reported.
Retailers can show their support for the campaign by posting on social media using the hashtag #dontputupwithit. There are also downloadable materials at www.dontputupwithit.scot.
SGF head of policy and public affairs Dr John Lee said: "No-one should have to put up with thefts or suffer abuse, threats or violence as they go about their work. So, our message to retailers is clear: Don't Put Up With It. Tell the police.
"We are delighted that the Protection of Workers Bill has been passed. But for that to be truly effective when it comes into force, retailers must report all crimes that happen in their stores.
"Some of what our shop staff have to put up with can be frightening and disgusting. As an industry, we should not have to sit back and tolerate it.
"This new law must be a watershed. The rights of retailers will never have been stronger. We need to make it clear that there is no room for crime in Scotland's stores."
The Don't Put Up With It campaign is being funded as part of a £50,000 package from the Scottish Government to tackle retail crime. It will see SGF work closely with the charity Crimestoppers, its youth programme Fearless and Police Scotland to spread the message.
Among the convenience store owners supporting the campaign former SGF president Abdul Majid, who has served the community of Bellshill in North Lanarkshire for 38 years and was awarded an MBE for services to retail in the Queen's New Year Honours.
He said: "I have seen what a devastating impact crime can have on retailers, their staff and customers. We should not have to put up with it.
"We need to make sure that our stores are safe for ourselves, our staff and customers. To do that, we must ensure that retail crime is taken seriously. Police Scotland and the Scottish Government need to know how big the problem is.
"To do that, we all need to report every single incident that happens in our stores. Don't Put Up With It. Report retail crime. Make our stores safer."
Details about crimes should be reported to Police Scotland on 101. Call 999 in an emergency. Information about those responsible for offences can also be passed anonymously to Crimestoppers on 0800 555 111.